Naturally Yours
Beat the Heat at Poudre River Natural Areas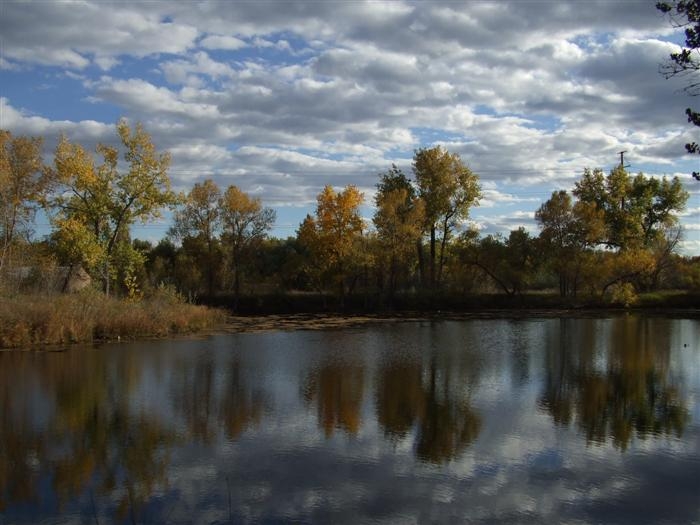 It has been a hot summer, so you might be seeking a shady place with water to visit. Did you know there are 17 natural areas near the Cache la Poudre River? Try Magpie Meander which has a short trail (0.1 miles) around a pond and a trail connection to McMurry and Salyer natural areas. Magpie Meander is great for young families with lots of interesting sights and sounds for little ones to explore. Adjacent is Soft Gold Park which has picnic tables, a restroom, a playground, a basketball court and a dog park.




High Park Fire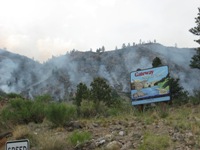 Thank you for your patience with closures and cancellations during the High Park fire. Gateway Natural Area and Hwy 14 are now open. Most of Gateway was not affected by the fire. A portion of the Black Powder Trail was burned; it is closed. No other City of Fort Collins natural areas were burned. It is a good idea to
check for closures and trail conditions here
before you visit a natural area.
A sincere thank you to everyone involved with responding to the fire!
Oil and Gas at Soapstone Prairie
The Director of the Natural Areas Department, John Stokes, wrote this opinion column in the Coloradoan on the topic of oil and gas development at Soapstone Prairie Natural Area.

Free Activities and Events in July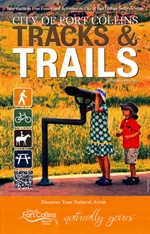 Tracks and Trails
is the Natural Areas Department's guide to free activities and events now through October.
The 2012 version is here!
Printed copies are available at trailheads and at 75 local businesses. Some offerings in the next week include:
Nature Nuggets—Hooty Owl's Toolkit, Thursday, July 5, 10-11 a.m. Fossil Creek Reservoir Regional Open Space, meet at the program shelter near the parking lot. Children ages 3-7 and adult companions will learn about nature in an interactive setting with stories, puppets, and hands-on activities. Parents/guardians must be present throughout program. No registration required.
Tracks of Nature and History, Saturday, July 7, 9 a.m.-noon. Bobcat Ridge Natural Area, meet at the parking lot. Bring your family and take an exploratory hike—discover signs of nature and human history along the way. 3-4 miles, easy. No registration required.
Portraits at Pineridge, Sunday, July 8, 4:30-7 p.m. Pineridge Natural Area, meet at the Dixon parking lot off CR 42C. Practice your skills with real-life models in an outdoor setting, with plenty of help from photography experts. Bring your own camera and equipment. REGISTRATION REQUIRED. Go to www.fcgov.com/webtrac, code #33902-02 or call 970-416-2815.
Natural Neighborhoods, Tuesday, July 10, 9-10:30 a.m. Two Creeks Natural Area, meet at the Fossil Creek Park parking lot (Fossil Creek Parkway entrance). Discover nearby natural areas and the wildlife, plants and other natural features that are yours to explore. Bring water and dress for the weather. No registration required.

Summer Is Great For Fishing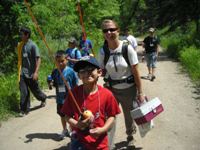 There are fifteen City of Fort Collins Natural Areas where you can fish! Use the
Natural Areas Finder
and click on the fishing symbol to sort the list. You can also find
details about fishing here.
If you are not sure about fishing regulations, please contact a ranger, 970-416-2147. Fishing is regulated by Colorado Parks and Wildlife. You must have a valid fishing license. You can check fishing regulations at
http://wildlife.state.co.us/fishing
.
-----------------------------------------------------------------------------------------
Natural Areas News is published on the first Tuesday of the month with occasional mid-month updates. Newsletter comments are welcome. Please contact Zoe Whyman, Natural Areas Community Relations Manager, 970-221-6311 or zwhyman@fcgov.com

Back to Natural Areas News Archive »