Naturally Yours
Natural Areas By Paved Trail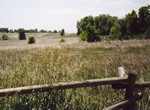 Warm weather in March might encourage you to dust off your bicycle or muddy conditions might have you looking for a paved trail. Here are several little-known natural areas that can be found along Fort Collins' paved trail system.


Spring Creek Trail

- Mallard's Nest is
between Spring Park and the Lemay Street underpass.
Poudre Trail East

- Springer, Williams and Kingfisher Point natural areas are located on a peaceful section of the Poudre Trail, between Mulberry Street and Timberline Road.


Fossil Creek Trail

,

Mason Trail

- Redtail Grove (pictured) provides a connection between these two trails and a natural view for motorists on south College Ave. Two Creeks is on the Fossil Creek Trail between College Ave. and Fossil Creek Park.


Survival Secrets: Spring Break "Break

"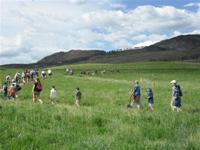 Friday, March 16 and Friday, April 6, 9:30--1:30 a.m.
Get Outside for Spring Break—Survival Secrets at Bobcat Ridge! This year's annual Spring Break "Break" at Bobcat Ridge Natural Area will feature survival secrets of various wildlife, plants, and pioneers. Families will travel the one-mile accessible trail to the cabin, and visit with enthusiastic Master Naturalists at hands-on stations along the way. Prizes for all children! Two opportunities are available: Friday, March 16 and Friday, April 6. Arrive anytime between 9:30 and 11:30 a.m. to participate. Bring along water to drink, jackets and sunscreen, and snacks. If you know someone else who is coming, please carpool to help with parking. For more information, email dprice@fcgov.com.
Seeking Volunteer Master Naturalists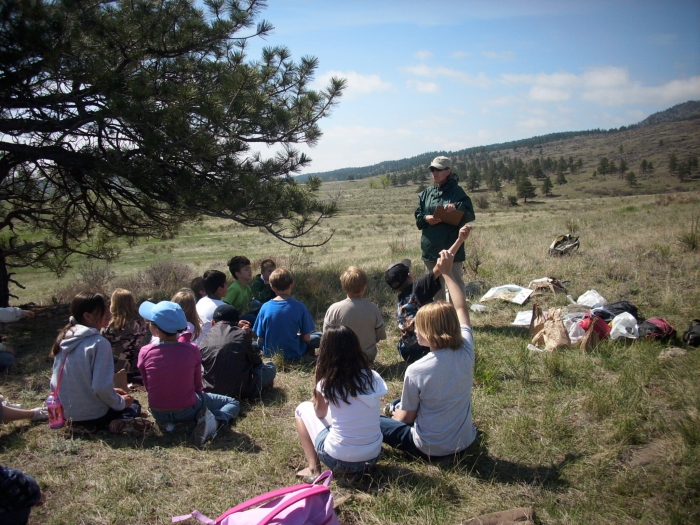 Are you looking for a rewarding volunteer experience while enjoying your natural areas? Become a volunteer Master Naturalist! City of Fort Collins Master Naturalists care about natural areas and have a passion for sharing their enthusiasm with others. Volunteering as a Master Naturalist means you will learn about ecology, public speaking skills, and lead a variety of programs (including school field trips) on the natural areas while sharing information about these special places. Master Naturalists also form lasting friendships while socializing with other volunteers with the same interests. Applications are due March 12. Learn more >>>
Where is Tracks and Trails?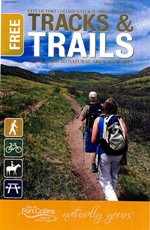 Tracks and Trails
is the Natural Areas Department's guide to free activities and events, June-October. The 2012 version will be released in mid-May. You'll get a special edition of this electronic newsletter when
Tracks and Trails
is available. So you'll be among the first to know about all the fun in store for the season!
Stargazing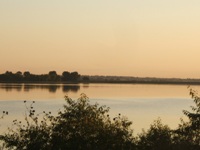 Friday, March 30, 8-10 p.m.
at Fossil Creek Reservoir Regional Open Space. View the skies with telescopes provided by the Northern Colorado Astronomical Society (NCAS). Dress warmly and bring something to sit on. Free, no registration required. For up-to-date cancellation information due to weather, visit the
NCAS website
.
-----------------------------------------------------------------------------------------
Natural Areas News is published on the first Tuesday of the month with occasional mid-month updates. Newsletter comments are welcome. Please contact Zoe Whyman, Natural Areas Community Relations Manager, 970-221-6311 or zwhyman@fcgov.com

Back to Natural Areas News Archive »