Naturally Yours
Trails With a View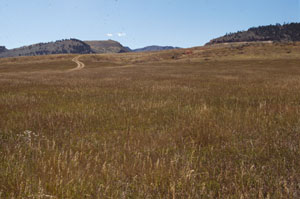 The trails at Pineridge and Coyote Ridge natural areas offer views of the surrounding landscape- beautiful whether dusted with snow or glowing in the sunshine. At both places you can experience the plains meeting the foothills.


Coyote Ridge

- Located on Taft Hill Road, about three miles south of Harmony Road. The first mile of trail is flat, then it climbs several hogbacks or foothills to the high spot with viewing tubes that point out various landmarks (1.5 miles from trailhead).


Pineridge

(shown in summer here)- Accessible from Spring Canyon Park or the Dixon Reservoir parking lot off County Road 42 C. The best views are from the top of the eastern ridge, less than a mile from both access points.


Red Fox Meadows Reopens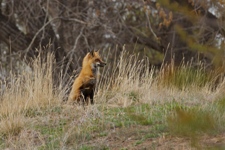 There is something for both people and wildlife at
Red Fox Meadows Natural Area
. Improved habitat for wildlife, trails and reduced flood risk for people. It's all the result of a flood control and restoration project,
Canal Importation Ponds Outfall (CIPO)
. Red Fox Meadows is now open and you'll want to check out the new parking lot near the intersection of Prospect and Taft Hill roads, the outdoor classroom boardwalk and Barb McKee's Art in Public Places piece featuring a heron and cattails in the outfall structure. Learn more in
an article by Dawn Wilson,
volunteer Master Naturalist Assistant and Coloradoan contributor.
Wet Meadow at Cottonwood Hollow Natural Area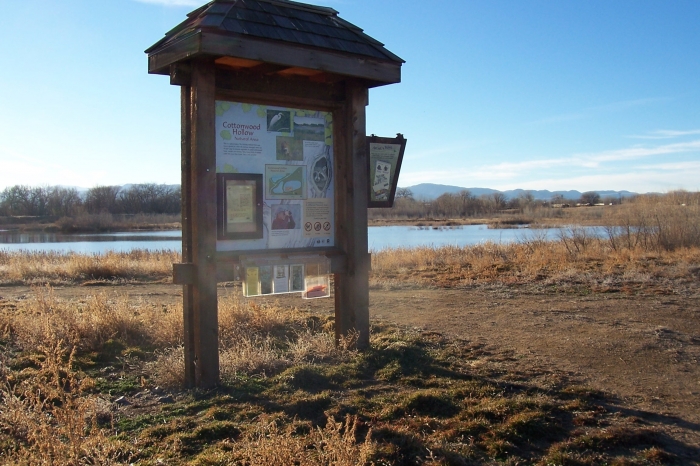 Look at a map of the Poudre River corridor and you'll notice that open water ponds are common at natural areas; 39 ponds totaling 278 acres of open water. Did you know that wet meadow habitat and shallow water wetlands are generally lacking within the urban stretch of the Cache la Poudre River? Cottonwood Hollow was restored to a wet meadow in the 1990's with the intent of not providing any surface water. Over the years, an outlet structure failed and water began to fill the site. Not only did this drown out a rare habitat type, it also is not allowed within the water rights held by the City.
The Natural Areas Department began a restoration effort recently to repair the outlet structure and return Cottonwood Hollow to a wet meadow habitat. Vegetation should start to reestablish naturally this spring. Open water will be reduced by this effort; however a habitat type that is uncommon in this area will be restored.

Volunteer Open House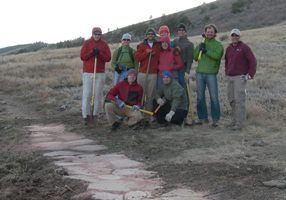 Would you like to give back to the natural areas that you love? Everyone is invited to the
Natural Areas Volunteer Open House,
Wednesday, February 22, noon-1:30 p.m. at 215 North Mason Street, Community Room. Come learn about volunteering with us, the City's Natural Areas Department. Opportunities range from one-day projects to longer-term commitments. You'll hear from active volunteers about why they love their involvement with natural areas. This is an informational session and there is no commitment to volunteer required. Refreshments provided. Free, no registration necessary.
Bright Winter Skies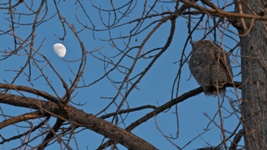 Join the Northern Colorado Astronomical Society to enjoy the wonders of the night sky through their telescopes. Planets, star clusters, nebulae, galaxies, and double stars may be shown. Dress for 15-20 degrees colder than the forecast evening temperature and bring along a folding chair or pad to sit on. Check the
NCAS website
for event status in case of weather cancellation.
Friday, February 10, 7-9 p.m.
at
Fossil Creek Reservoir Regional Open Space
.
Last Eagle Watches of the Season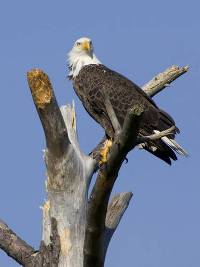 There are just three more Eagle Watches
this year at Fossil Creek Reservoir Regional Open Space!
Bald eagles spend the winter in Fort Collins and have established roosts and hunting areas here. Join volunteer Master Naturalists to learn about these majestic birds. Eagle Watches include a short walk along a paved trail to a viewing area.
Binoculars and scopes are provided. Dress warmly. Drop-in program, free, n
o registration required.
-----------------------------------------------------------------------------------------
Natural Areas News is published on the first Tuesday of the month with occasional mid-month updates. Newsletter comments are welcome. Please contact Zoe Whyman, Natural Areas Community Relations Manager, 970-221-6311 or zwhyman@fcgov.com

Back to Natural Areas News Archive »