Naturally Yours
Three Trails for Fall Color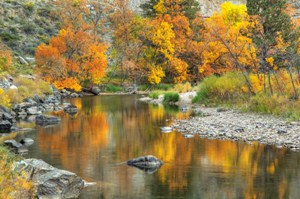 The mountains' fall color is beginning to fade, which means soon red and yellow leaves will be seen in local natural areas. Get out and enjoy them!

Cottonwood Hollow Natural Area
- With a section of the Poudre River and a pond, this a great place to see waterfowl and shorebirds at any time of year. In the fall, the cottonwoods and willows are gorgeous. Try visiting at sunset to capture fall color and a foothills backdrop with a camera.
Reservoir Ridge Natural Area
- is great for a bird's-eye view of the trees in Fort Collins. If you park at Michaud Lane, you'll enjoy a grassland area and climb a foothill to great views of the city and Horsetooth Reservoir.
Gateway Natural Area
- the photo above was taken at Gateway! Try the flat trail to Seaman Reservoir to enjoy riverside foliage.
Places Not To Go
There are closures or detours at Gustav Swanson, McMurry and Salyer natural areas, check the
trail conditions page
to learn more.
Free Activities With Autumn in Mind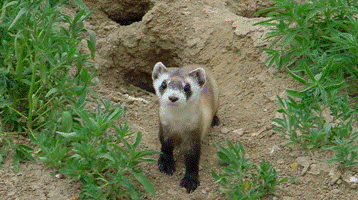 Birds on the Move,
Saturday, October 22, 9-11 a.m. at
Riverbend Ponds Natural Area
, meet at the Cherly Street parking lot. As the seasons change, find out where birds are headed during their fall migration and why. 1-2 miles, easy. No registration required.
A Prairie Halloween
, Thursday, October 27, 6-8 p.m. at 215 N. Mason Street, Community Room. Enjoy children's activities and games and learn about prairie wildlife too! Dress up as your favorite prairie animal. Prize given for best costume. No registration required.
Last Month to GeoCache la Poudre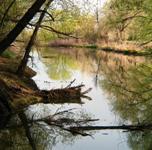 Explore natural areas, learn new facts and unravel mysteries with
GeoCache La Poudre,
a virtual geocache course with one physical cache. Turn in your answers for a prize by October 24.
More Upcoming Activities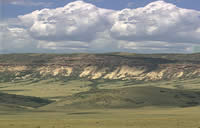 Water, Wind, Women and the West- Sunday, October 9, 4-5:30 p.m. at Soapstone Prairie Natural Area, meet in the north parking lot. Discover how the ecology of the shortgrass prairie greatly influenced the plants, animals and humans of the west, and hike to a homestead. Bring a sack supper and enjoy the sunset following the program. 1/4 mile, easy. No registration required.
Pronghorns: Built for Speed- Saturday, October 15, 9-11 a.m. at Soapstone Prairie Natural Area, meet in the south parking lot. Pronghorns have an interesting history and unique characteristics. Did you know they are the fastest mammal in North America? 2 miles, easy. No registration required.
Hunting for Meteors- Friday, October 21 at Bobcat Ridge Natural Area or Saturday, October 22 at Soapstone Prairie Natural Area, both at 6:15 p.m. Discover fun facts about the Orionids Meteor Shower and then watch the sky for these shooting lights. Dress warmly, bring water and snacks and a blanket or chair to sit on. REGISTRATION REQUIRED, call 970-416-2815 or www.fcgov.com/webtrac (activity # 89904-01).

Grants for Your Natural Site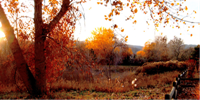 The City of Fort Collins Natural Areas Program invites members of the Fort Collins community to propose enhancement projects for funding through the
Natural Areas Enhancement Fund
.
Financial assistance is available for projects designed to enhance or restore private or public natural areas in Fort Collins. Examples of projects might include native tree and shrub plantings, removal of exotic pest trees, wetland restoration, or native grassland revegetation. Learn more >>>


Thanks for reading!
Natural Areas News is published on the first Tuesday of the month with occasional mid-month updates. Newsletter comments are welcome. Please contact Zoe Whyman, Natural Areas Community Relations Manager, 970-221-6311 or zwhyman@fcgov.com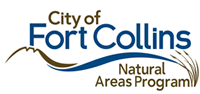 Back to Natural Areas News Archive »