Naturally Yours
Natural Treasures for a New Year


Natural Areas are Natural Areas are part of what makes Fort Collins a great place to live, work and play! Here are some ideas for places to explore in 2011.
Looking for a new years bargain? At Gateway Natural Area parking is free in January and February! The Black Powder trail is a steep climb that will raise your heart rate and get you to a great view of the Poudre Canyon in short order (1.5 miles round trip).

Pineridge Natural Area has been conserved since 1976! It is a great place for hikers, equestrians and cyclists to experience the foothills, a reservoir and two types of forest on the western edge of Fort Collins. There are several trail options, first-time visitors might try the flat loop around Dixon Reservoir, 1.8 miles round trip. If you are looking for a longer, more challenging trail, Pineridge is the southern end of the Foothills Trail, which is 6.8 miles and gains 526 feet.

Give Back This Year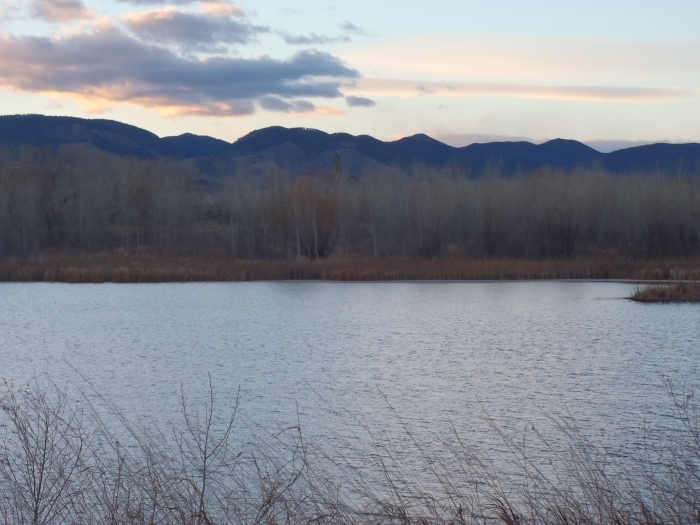 Do natural areas hold a special place in your heart? Would you like to be a part of an active and fun community that cares about the environment? Consider volunteering with the City of Fort Collins Natural Areas Program! A diversity of volunteer positions are available that range from leading educational field trips to collecting data for scientific projects.
Learn more at the

Volunteer Orientation

and meet current volunteers who will share why they are involved. You'll also enjoy a virtual tour of natural areas:

Tuesday, January 25, 6:00 p.m. - 7:30 p.m.

Location given with required rsvp, call Susan Schafer, Education and Volunteer Coordinator, 970-416-2480 or email sschafer@fcgov.com

Nature Note: Meet the Great Blue Heron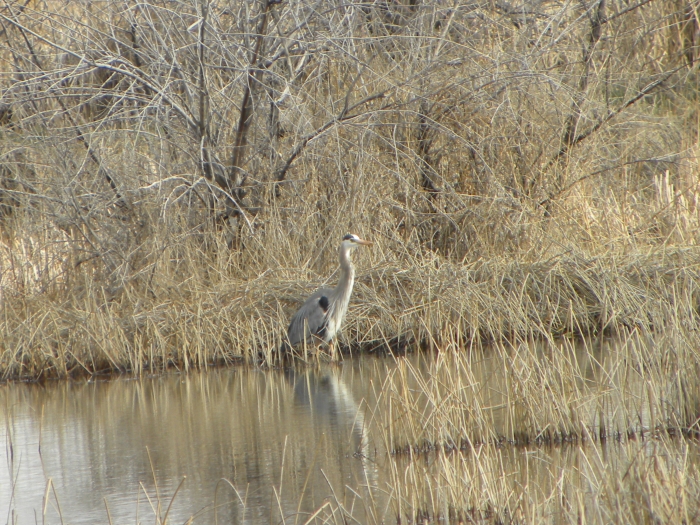 Great blue herons can be seen at natural areas with water, even in the winter. Herons eat mostly fish, but they also will consume insects, frogs or small mammals. This diet allows herons to find food year-round, so they don't need to migrate. Enjoy this poem celebrating great blue herons. If you have writing about natural areas that you'd like to share, you are invited to visit
the natural areas journal
.
The Great Blue Heron
Teach me to stand alone in cold water, to wait
poised for nourishment to drift my way.
Show me how to bend my legs
so I move deliberately, looking neither right nor left.
Teach me how to swallow without chewing,
to hold a fish in my gullet until its scales become wings.
Show me how to puff down into a secret
so only those who know me can find me.
Teach me how to open my wings and fly,
unexpected and perfect, a crone in the sky.
-by Joyce Lott, used by permission
Seeking Volunteer Ranger Assistants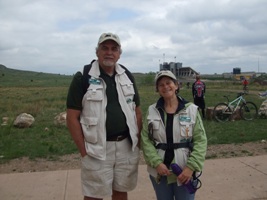 Do you dream of being outdoors, chatting with visitors, enjoying wildlife and helping the environment? Did you want to be a ranger when you grew up? It's not too late! Applications are being accepted now for the Volunteer Ranger Assistant program. Volunteer Ranger Assistants are a friendly face on the trail that can answer visitor questions and help rangers with many of their important tasks. Applications are online and are due February 1.
Read more here >>>
Watch for Eagles in January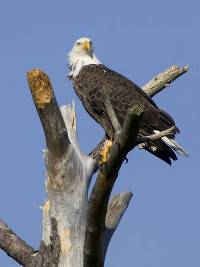 Eagle Watch, Sunday, January 9, 9-11 a.m. at Fossil Creek Reservoir Regional Open Space. Join a volunteer Master Naturalist for wonderful views of eagles while learning about these majestic birds. Be prepared for the weather and a short walk along a paved trail to the viewing area. Binoculars and scopes are provided. Free, no registration necessary, drop-in anytime during scheduled hours. Check www.fcgov.com/naturalareas for possible cancellations.

Also offered: Wednesday, January 12, 3-5 p.m., Saturday, January 15, 9-11 a.m., Thursday, January 20, 8:30-10 a.m., Sunday, January 23, 9-11 a.m., Friday, January 28, 8:30-10 a.m. and Saturday, February 12, 9-11 a.m.


Thanks for reading!

Natural Areas News is usually sent on the first Tuesday of the month with occasional mid-month updates. Newsletter comments are welcome. Please contact Zoe Whyman, Natural Areas Community Relations Manager, 970-221-6311 or zwhyman@fcgov.com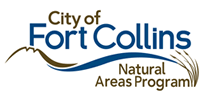 Back to Natural Areas News Archive »