About
the

Cameron Peak Fire#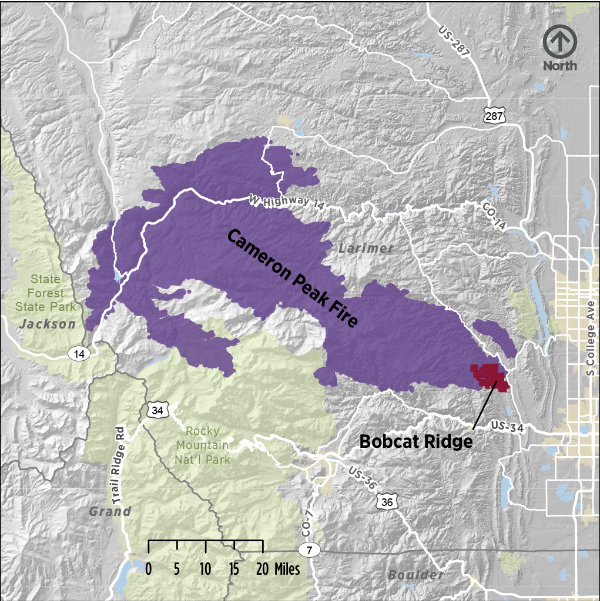 In October 2020, nearly 80% of Bobcat Ridge was burned in the Cameron Peak Fire, the largest fire in Colorado history. The Cameron Peak Fire burned over 200,000 acres and burned for 3 ½ months before it was contained. That's twice the size of the city and county of Denver!
At Bobcat Ridge, the fire burned grassland, shrub, and forest habitat, while damaging infrastructure such as bridges, trails, and small portions of historic buildings. The Natural Areas Department worked to restore Bobcat Ridge. Explore below to learn more about the fire and restoration efforts that took place to reopen the area to the public.
Bobcat Ridge Restoration#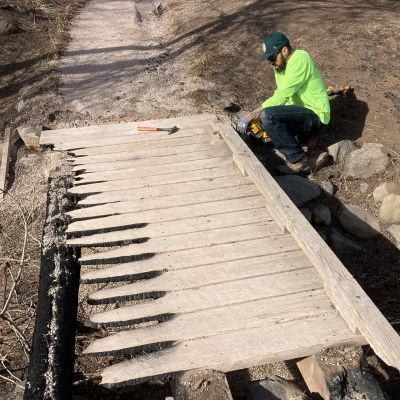 Since the Cameron Peak Fire, the Natural Areas Department and community volunteers have worked hard to restore and repair Bobcat Ridge. Burned trees adjacent to trails were removed, bridges and boardwalks were reconstructed, Valley Loop trails were reconstructed after being washed out by several flash floods, and all trails underwent routine maintenance. Several visitor amenities were improved including the addition of parking spots, a new vehicle exit road before the horse trailer parking area, and a new equestrian ramp near the historic cabin.
Crews at Natural Areas spent nearly 11 months working to rebuild and improve these structures. Because of their efforts, Bobcat Ridge reopened to the public in September 2021, less than a year after the fire.
Special thanks to the Pulliam Charitable Trust for providing grant funding to rebuild infrastructure and restore the valley to native grasslands.
A Spark
of

Life#
Before the Cameron Peak Fire, the valley here was full of invasive grasses. With the non-natives burned off, the stage was well set to improve the habitat. Natural Areas is using this opportunity to restore the area to better support native wildlife like birds, bees, and butterflies.​
Help at Home!​ Planting native plants in your own space can help create more habitat for native grassland species. Native plants are also adapted to the Colorado climate and can withstand fires, droughts, and harsh winters. ​
Wildfire Impacts on Water
Due to the Cameron Peak Fire, both of Fort Collins Utilities' watersheds were impacted. Due to the severity of the burn areas, the impacts are expected to be long-term. Fort Collins Utilities is prepared and is actively monitoring water quality.
Restoration Behind
the

Scenes#
Bobcat Ridge Fire Timeline#
Cameron Peak Fire burns nearly 80% of Bobcat Ridge

The wildfire burned grassland, shrub, and forest habitat while damaging infrastructure such as bridges, trails, and small portions of historic buildings such as the wishing well. Homes adjacent to the area and the Bobcat Ridge residence were saved.

Bobcat Ridge closes for public safety and recovery of the natural area

Resprouting of shrubs observed throughout the area

Trail and infrastructure repair begins

Bridges, trails, and other infrastructure begin to be rebuilt. Burned trees adjacent to trails are removed.

Flash flooding causes further damage to trails

Smooth brome and cheatgrass is treated

Overgrown vegetation is removed from trails

Bobcat reopens to public

Seeding of 200 acres with native seed begins

Monitor recovery of trees and shrubs

Restore the remaining 400 acres of the valley
Photos
of

Cameron Peak Fire

at

Bobcat Ridge#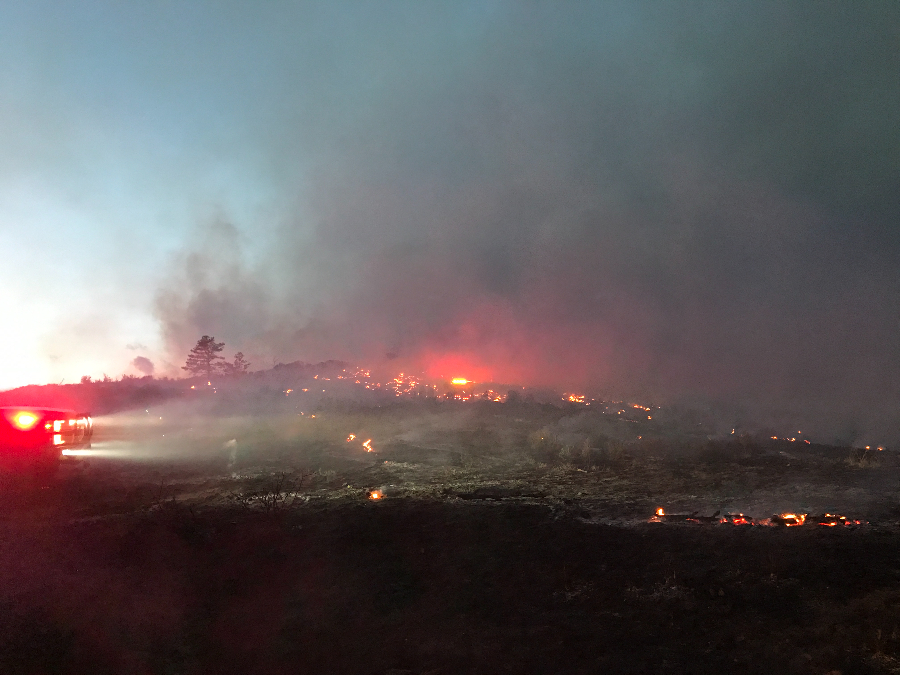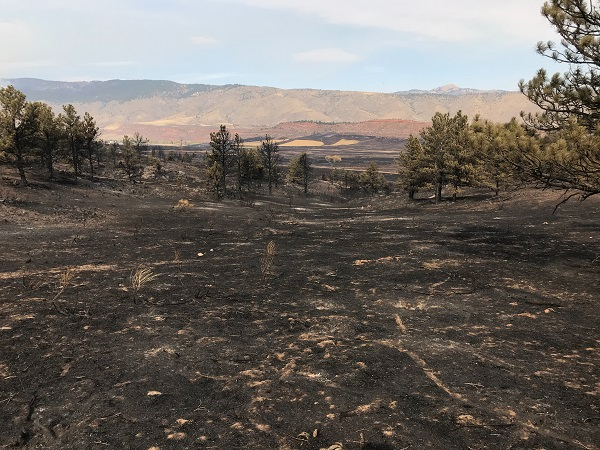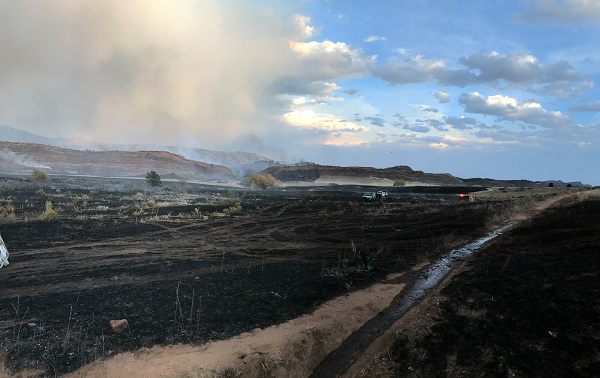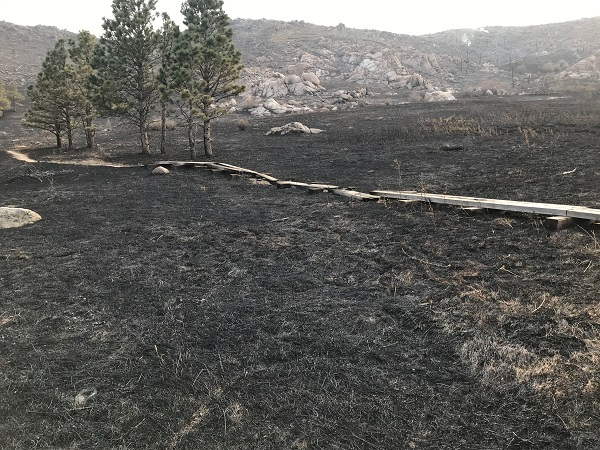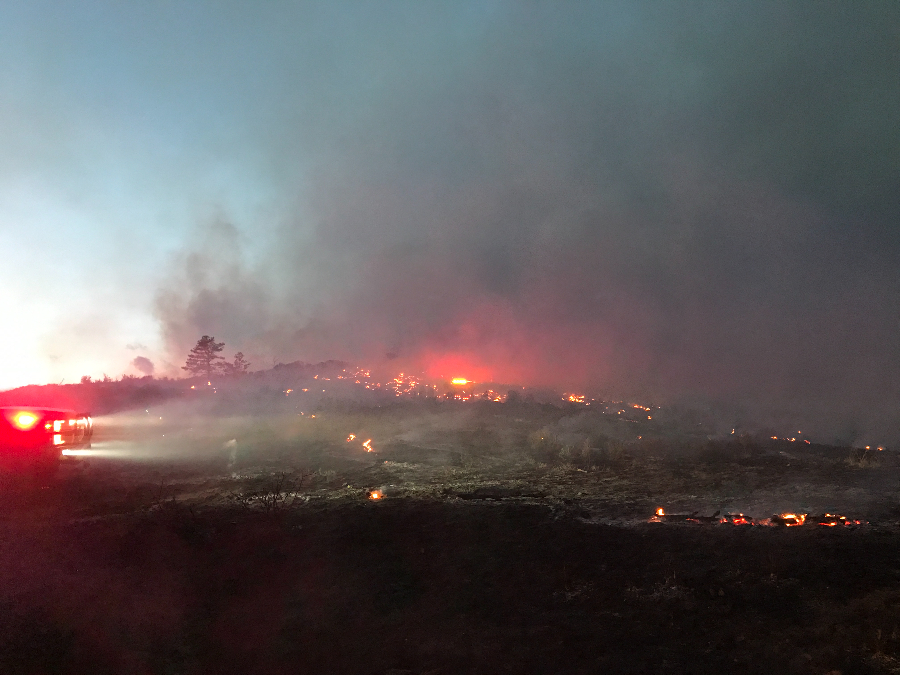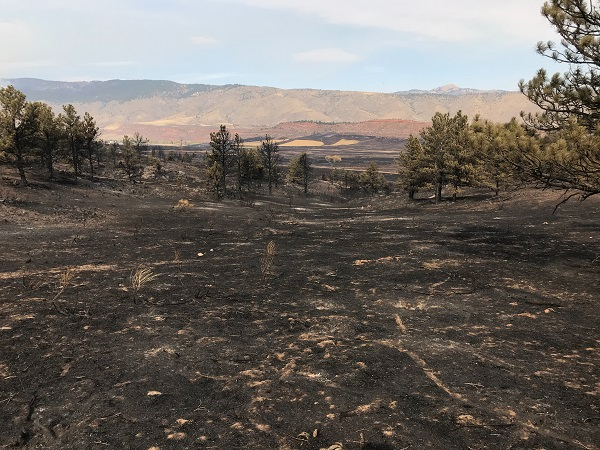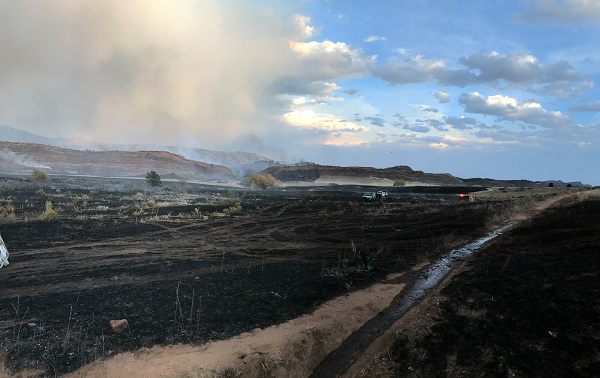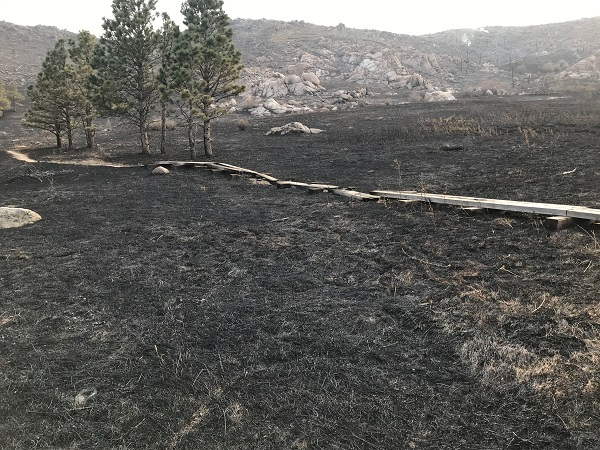 Bobcat Ridge is OPEN!
You can watch Bobcat Ridge grow and rebound again. Visit Bobcat Ridge to find beautiful views, abundant wildlife, and different trails to choose from.