Naturally Yours
April Showers Brought May Flowers!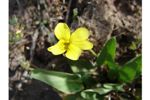 The flowers are blooming in natural areas! Keep your eyes open for Nuttall's viola (at left), sand lily, wild parsley and chiming bells. See them in-person on a wildflower walk at Soapstone Prairie Natural Area, May 7 or May 11. These are two of the 18 free programs offered at various natural areas in May! Some require registration. Tracks and Trails has details!>>>
Special- Not Listed in Tracks and Trails: Astronomy at Fossil Creek Reservoir Regional Open Space- Join knowledgeable and friendly volunteers from the Northern Colorado Astronomical Society for a free evening of star gazing. Friday, May 21, 8-10 p.m. No registration required. Details >>

Is It Happening? Program cancellations due to weather or other factors are posted at www.fcgov.com/naturalareas, please check here before you go.
Seeking Native Plant Garden Volunteers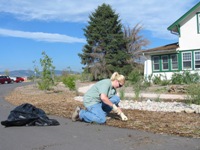 The
demonstration garden at Nix Natural Area
/the Natural Areas Program offices showcases Colorado's native plants. Visitors will see beautiful grasses, flowers, shrubs and trees that require little water and are useful in attracting wildlife. Volunteer gardeners are needed to help maintain and enhance this extensive garden.
Full job description here.
Applications are being accepted now, use the
on-line form,
or print, fill in and send the
pdf.
Nature Note: Coyotes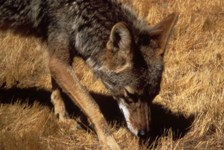 Coyotes (
Canis latrans
) are common in Colorado in all habitats. Coyotes eat just about anything they can find including rabbits, rodents, insects, plants and trash. They are active during the day and night. Coyotes' former predator, the wolf, no longer occurs here which is one reason coyote populations have expanded.
Be a Good Wildlife Neighbor
Coyotes are part of the natural ecosystem and have adapted to urban life also. You probably have coyotes traveling through your neighborhood in search of food. Keep coyotes wild by never feeding them (including leaving pet food outside). If you are approached by a coyote, try to scare it away by being as big and loud as possible. Human conflict with coyotes is reduced when coyotes keep their normal fear of people.
Learn more from the Colorado Division of Wildlife.



Thanks for reading!

Newsletter comments are welcome. Please contact Zoe Whyman, Natural Areas Community Relations Manager, 970-221-6311 or zwhyman@fcgov.com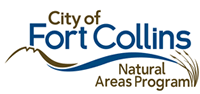 Back to Natural Areas News Archive »