Trail Status
Open without issues.
Description#
Soaring Vista is a 113-acre agricultural site on County Road 30 in the Loveland Community Separator. Soaring Vista is being managed for local agriculture and wildlife habitat. The site is flat with an 8-acre cattail marsh and salt meadow in the northwest corner. The views from the site are wide open. Raptors and mountain views are easily seen. The site was named Soaring Vista because of the expansive views of the Colorado Front Range to the West and the common sight of raptors soaring overhead. Eighteen species of birds, mammals and reptiles have been recorded at Soaring Vista. Learn more in the Fossil Creek Natural Areas Management Plan Update, (pdf p.85- 88, document pages 77-80).
Note: Soaring Vista Natural Area is now open to the public.
Trailhead sign at Soaring Vista Natural Area.
Soaring Vista Trail is a one mile loop.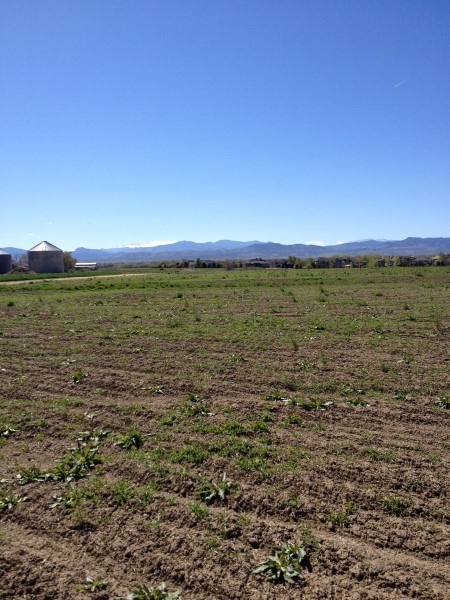 The views from here are wide open
Mountain view at Soaring Vista.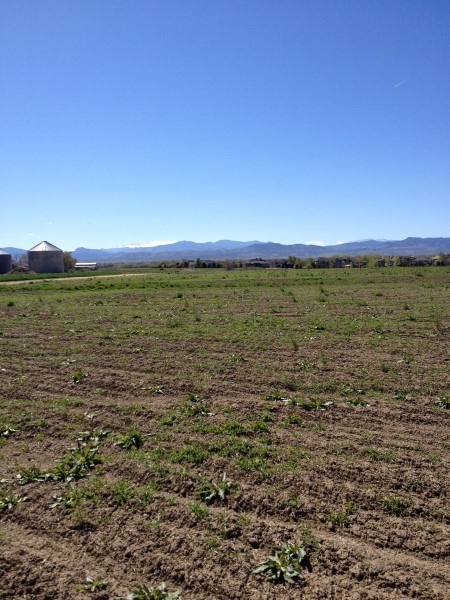 Trails#
Soaring Vista Trail is a one-mile loop available at the site. Soaring Vista's approximate address is 4200 East County Road 30, Loveland, CO.
Parking#
Soaring Vista Natural Area has a parking lot with trail access. The approximate address is 4200 E County Rd 30, Fort Collins. The natural area has no entrance fee or parking fee.
Related Information#
Special people have volunteered to take an active role in the stewardship of natural areas by doing monthly litter pick-ups. You can join the fun and adopt a natural area, too!