Community Development & Neighborhood Services
Hot Topics
Need to work on your historic home's exterior?
Great news! You may be able to receive a 0% interest loan for work on your historic home. Even better, loans do not have to be paid off until the house is sold. We provide matching funds of up to $7,500 each year to owners of properties designated as a historic landmark. Don't think your property is a local landmark? It may be eligible to become one, then you can still take advantage of this loan. Read more...
Repair things like:
-Porches
-Trim, soffit or gutters
-Siding
-Foundation
-Roof replacement with wood shingles
-Other exterior parts of your home
Loan applications are due January 19, 2016
IMPORTANT NEW DEVELOPMENT PLAN SUBMITTAL SCHEDULE - EFFECTIVE NOV. 18, 2015
Due to high submittal volumes, only the first 5 projects submitted Monday morning through Wednesday noon will be routed the same week. The rest will be placed in a queue to be routed the following week.

Only complete submittals are accepted. Consistent with Land Use Code requirements, the submittal will be returned to the applicant if any required materials or application fees are missing or insufficient.
Check Building Permits & Development Review Online
You can check the status of Building Permits, Development Review projects, and also schedule your building inspections online with our Community Services Citizen Access Portal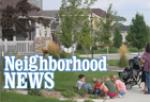 Latest Neighborhood News
Stay informed with news on all neighborhood events, classes, policy changes and more. To read the latest edition and subscribe to get this e-newsletter, visit fcgov.com/NeighborhoodNews.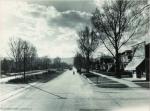 Loomis Addition Context
The Loomis Addition comprises fifteen blocks roughly equidistant between downtown Fort Collins and City Park. Along with the West Side Addition directly to its north, the Loomis Addition was the first subdivision to be platted west of the Original Town plat. This context was funded by the State Historical Fund.