Contact Information
Dept Head: Beth Sowder
PO Box 580, Fort Collins, CO 80522-0580
Social Sustainability
We allocate federal Housing and Urban Development (HUD) and local City of Fort Collins funding to housing and human service agencies to meet the needs of low and moderate income citizens; and implement policies promoting and supporting self-sufficiency for low-income citizens.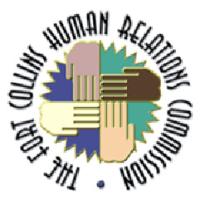 Congratulations to the 2017 Human Relations Commission Award Recipients! Recipients in five categories -- Youth, Adult, Senior, Organization, Police & Emergency Services -- were honored at the HRC Awards Ceremony held on Tuesday, December 5.
Last winter, many community partners, including the City of Fort Collins Social Sustainability department, piloted a program called Safe Place to Rest, which developed community-based sheltering sites and a volunteer base under one community-wide program umbrella. Safe Place to Rest is modeled after the 30-year successful Room in the Inn in Nashville, Tennessee. In its first year, the project engaged 64 volunteers who covered 250 shifts providing 1,250 hours of service. More than 120 guests were served and 557 shelter beds were provided. This program will be active from November 1, 2017 - April 30, 2018.
Winter Emergency Weather Shelter Information, current as of October 2017
Community Trust Resolution Analysis Report
City staff and community stakeholders are in the process of reviewing the Community Trust Resolution as well as additional steps around how to communicate updates, policies and resources to the community. There will be a second community meeting announced shortly that will focus on gathering feedback on outreach plans and additional steps.

Read the Analysis Report. Read the Memo.

Full Spanish translation available below:
Reporte de una Resolución de Confianza en la Comunidad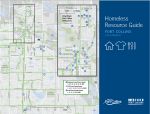 The Homeless Resource Guide provides a list and map of resources available including: shelters, meals, warming centers, healthcare, employment, etc. Click the link above to view the guide.
Need Help?
The Department of Social Sustainability does not provide direct services. If you are in need of immediate assistance for housing and/or income-related issues, please call United Way 211, or visit the following pages for more information on community programs offering assistance:
Looking For Housing or Help?
Agencies We Serve
The City of Fort Collins is committed to a high-quality, safe community with equal access to services. As part of that mission of providing exceptional service for an exceptional community, the City offers numerous discounts, rebates, and services for qualifying citizens—including a grocery tax rebate, reduced fees for Recreation classes, free indoor air quality assessments, and many more. Click here for eligibility requirements.
The City of Fort Collins works closely with its partners to reduce homelessness in the community, but is not a direct service provider. Read a fact sheet about the City's role. For more information about addressing homelessness in the community, go to Homeward 2020.
Homeless Shelter Monthly Data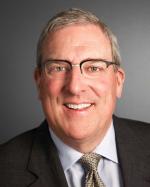 Mayor Wade Troxell has signed onto the 2015 Mayors Challenge to End Veteran Homelessness (MCEVH), a federal initiative calling for mayors to commit to ending veteran homelessness in their cities. Troxell is one of 681 mayors and 854 leaders nationwide to commit to the challenge.
MCEVH Participant Directory 2017-2018
Criteria & Benchmarks
Mayors Challenge FAQ
Land Bank Property Development
The City of Fort Collins is working with the Fort Collins Housing Authority to build an affordable housing development on a City Land Bank property on West Horsetooth Road.
The City selected the Housing Authority after issuing a request for proposals to develop the parcel located on West Horsetooth Road. This is the first Land Bank Program parcel to be offered for development. With the need for affordable housing at an all-time high, activating this asset from the Land Bank Program will produce needed housing units.
For more information, see the following documents:
MAP
Land Bank Properties, existing Affordable Housing, and existing Mobile Home Communities