Homelessness - Information & Resources#
Murphy Center#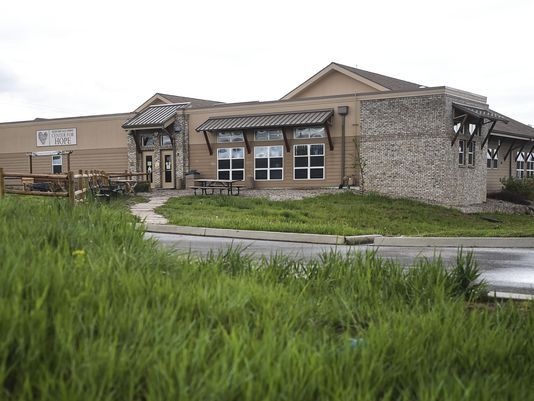 The Murphy Center, operated by Homeward Alliance, is a collaboration between 20 independent agencies and countless community partners. Today, it serves three primary functions: It is the hub of services for people who face homelessness or housing instability; it provides core human services, such as laundry, showers, mail, computers, and phones; and it is a key source of actionable data for the region. Current services and hours are detailed, in English and Spanish, in the flyers below.
Murphy Center Services & Hours (English & Spanish/Español)
Future 24/7 Shelter Facility#
From November 2020 - May 2021, the Homelessness Advisory Committee (HAC) was convened, made up of stakeholders representing multiple associations, organizations, and agencies.
Based on their final recommendations, a comparative site analysis was completed in the first quarter of 2022.
Learn more about the committee, their work, and the site analysis at the committee website linked below.
Homeless Resource Guide#
The Homeless Resource Guide is managed by a partnership between SummitStone Health Partners, Homeward Alliance, and Outreach Fort Collins. For more information, please contact hrg@summitstonehealth.org.
The current iteration of the Homeless Resource Guide, updated in February 2022, is being utilized as a regional tool for the Northern Colorado Continuum of Care and in partnership with the United Way of Larimer County.
Outreach Fort Collins#
Outreach Fort Collins is community-driven outreach to maintain our downtown as a safe and welcoming place while connecting our community's most vulnerable to the services and supportive networks they need.
Questions or Comments?#
Brittany Depew, Homelessness Response & Solutions Lead Specialist
bdepew@fcgov.com or 970-221-6595