Landlord & Tenant Support Program#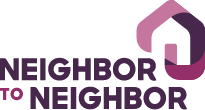 The Landlord & Tenant Support Program recognizes the key role landlords have in providing stable homes to households in need. The program offers participating landlords reimbursement for minor unit repairs to units rented to tenants referred by CAHPS, the Coordinated Assessment and Housing Placing System.
The program also provides short term assistance to renters in CAHPS to cover move-in expenses. The effort helps preserve the investment of participating landlords while ensuring safe, affordable housing for Fort Collins neighbors in need. The goal of the Landlord and Tenant Support Program is to reduce barriers for landlords and residents in achieving stable rental housing.
Program Details, Requirements & Eligibility