As outlined in the City's Social Sustainability strategic plan, equity and inclusion are frameworks to accomplish the City's goals of sustaining an environment where residents and visitors feel welcomed, safe and valued in the community. We consider an equitable community to be one where a person's identity or identities--or what zip code they live in--does not negatively impact their ability to thrive. Because local government is uniquely poised to help dismantle the institutional and systemic impacts of racism and oppression, the City of Fort Collins seeks to proactively address barriers that perpetuate inequity.
In 2017, the City of Fort Collins became a member of the Government Alliance on Race and Equity (GARE), a membership network of government entities to advance racial equity and equitable outcomes for all.
Equity Indicators Report#
Equity indicators are one tool local governments can use to measure and track the experiences of equality among community members to more proactively address systems that perpetuate racism and/or oppression.
For this project, data disaggregated by race, ethnicity, and other demographic factors will be collected and analyzed by ISLG to examine the lived experience of people in Fort Collins.
The Equity Indicators Report is now available. Staff are currently working on opportunities to share more about the findings, including creating a public-facing dashboard to track progress—you can check back here for updates in February 2022.
Updated 1/6/2022
Just
in

Time Equity & Inclusion Resources#
In this challenging time, staff seeking to embed equity and inclusion into their work can use this guide to strengthen understanding and capacity while also reviewing a concrete example of how these concepts were applied to a previous work project. With our current local, state and national reality, keeping equity considerations top of mind will help minimize impacts to historically under-represented and under-resourced community members.
What Does Equity & Inclusion Mean
for

the

City Organization?#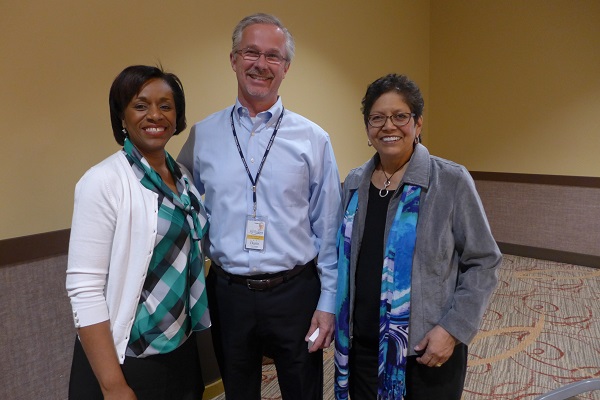 The City's strategic plan has three objectives for equity and inclusion:
Neighborhood Livability and Social Health 1.3: Improve accessibility to City and community programs and services to low- and moderate-income populations.
Neighborhood Livability and Social Health 1.4: Co-create a more inclusive and equitable community that promotes unity and honors diversity.
High Performing Government 7.3: Broaden methods of community engagement with additional consideration to diverse backgrounds, languages and needs.
The Social Sustainability Department serves as the equity perspective of the Triple Bottom Line approach to government. The main objectives of the department's strategic focus on Equity and Inclusion are:
Expand the City's diversity, inclusion and equity goals
Support programs that enable all residents to have equal access to meet basic needs
Promote and maintain a welcoming, inclusive community where people feel connected
Definitions#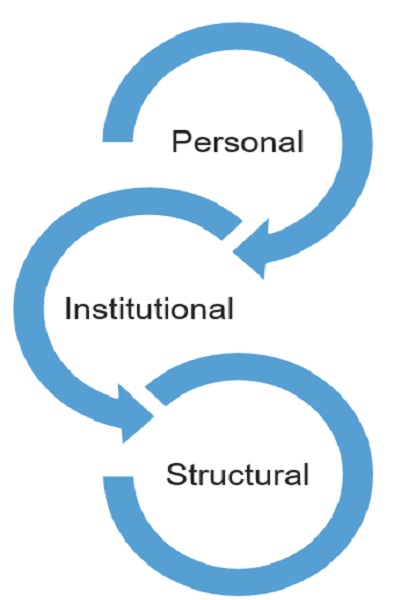 The City understands working to address racial inequities helps create equitable outcomes for all. We rely on the following definitions of institutional and systemic racism as frameworks for understanding the role we play to combat racism.
Systemic Racism
The various policies, practices and programs of differing institutions within a community that can lead to adverse outcomes for communities of color compared to white communities.
Institutional Racism
Policies, practices, and programs that, most often unintentionally and unconsciously, work to the benefit of white people and the detriment of people of color.
Equity
A process and outcome both. Process by which policies, programs and tools are developed to ensure the elimination of existing disparities and includes inclusive engagement that leverages diversity. It becomes an outcome once a person's identity or identities no longer impacts their ability to experience equality.
Inclusion
An intention or policy of including people who might otherwise be excluded or marginalized based on ethnicity, familial status, gender identity, age, marital status, national origin, geographic background, race, religious and spiritual beliefs, sexual orientation, socioeconomic status, disability, or veteran status.
Current Work#
The City currently has 75+ volunteer employees actively championing various equity projects and programs across the organization via equity-focused subcommittees. Highlights of their work so far include:
Elevating the City's Municipal Equality Index score from 60/100 in 2015 to 95/100 in 2019!
Developing transportation equity metrics for the Transportation Master Plan update
Developing and implementing an internal respect campaign to facilitate work group dialogues about ways in which the City can maintain an inclusive, respectful culture
Surveying the boards and commissions to determine barriers to access and opportunities to diversify representation
Updating the City's purchasing policies to expand anti-discrimination language
Ensuring the Bike Share program includes access for low-income users
Facilitating the City's historic first Pride and Transgender Day of Awareness proclamations
Grants received to hire equity fellow and integrate equity into resiliency and mitigation updates to Climate Action Plan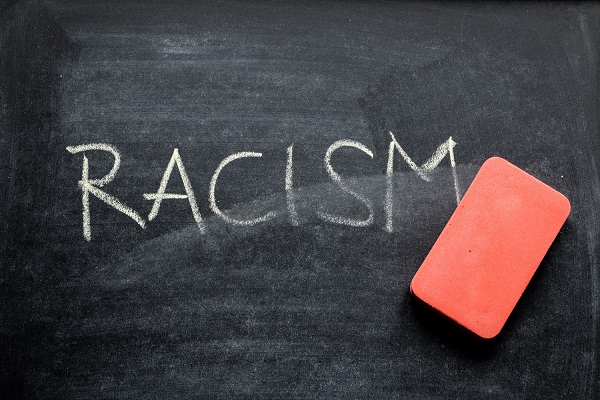 In addition to the work of the teams, some of the City's broader equity and inclusion work includes:
Community Trust Resolution and Initiative
Multicultural Community Retreat
Income-Qualified rate
Recreation pass sliding fee
Equity and Inclusion component of the ClimateWise social badge
Police Services' language immersion program
Diversity appreciation banners
Equity and inclusion considerations incorporated into Triple Bottom Line Scan
Internal equity, diversity and inclusion trainings ranging on topics such as white fragility, the historical impacts of racism, white privilege, and more
Equity Team & Resources#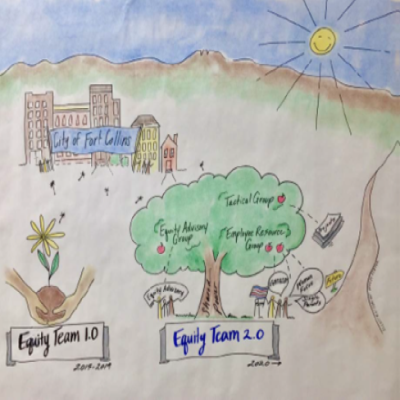 In 2015, a cross-functional core equity team was formed to support the equity and inclusion initiatives outlined in the Social Sustainability Strategic plan. The core team operated for five years with four subcommittees focused on identified needs such as public participation, LGBTQIA+, education and tools, and transportation.
As the City worked to develop a guiding principle of equity for all, leading with race, the team restructured for alignment, and to respond to council priorities.
In 2020, Equity Team 2.0 tactical teams will be focused on collecting and analyzing race-based data sets; performing a gaps analysis and developing equity indicators; reimagining public engagement; and developing principles of community for the organization.
Equity Team 2.0 includes the creating of employee resource groups (ERGs), leveraging previous work accomplished by our LGBTQIA+ and Women FoCus teams. Employee resource groups are based on identity affiliation and serve as support for staff in a variety of ways, including hosting educational and celebratory events; making policy recommendations; and leveraging organizational diversity. While the City's ERGs are internally focused, the LGBTQIA+ team continues to maintain connections with community stakeholders.
We are excited and energized by our new equity team structure and will be updating this page periodically with project updates! If you have any questions, please don't hesitate to reach out.
Resources from work completed by Equity Team 1.0:
Respect Campaign
Transportation Equity
LGBTQIA+
Community Trust Resolution Finalized#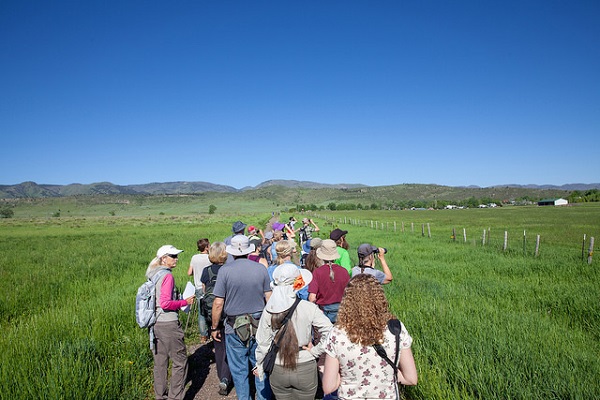 In 2017, City council requested an internal team be convened to review a proposed Community Trust Ordinance brought forward by members of the community. After the analysis was completed, Council unanimously passed the Community Trust Resolution on October 4, 2017.
After the passage of Resolution 2017-091, a stakeholder group met over a four-month period in early 2018 and communicated their results to Council in June 2018. Social Sustainability will continue to help mitigate barriers to inclusion experienced by immigrant community members in Fort Collins through a variety of means, including helping normalize conversations on race relations; work with Human Resources to continue offering staff trainings on bias, privilege, and being an ally; and partner with Police Services and the Communications and Public Involvement Office to foster ongoing communications and relationship-building with
marginalized groups.
Final Report
Community Trust Resolution
Community Trust Analysis
Noticed
the

Colorful Banners?#
The City's new 'We are Fort Collins' multilingual banners are one of the ways the City is working on our commitment to celebrate diversity and support an inclusive community, where all of our residents and visitors feel valued. The banners are built around the linguistic diversity within Fort Collins and include the 13 languages most spoken here as well as two Native American languages to acknowledge the ancestral language and place name of the area.
How Do I Get Involved With
The

City's Efforts?#

Contact information:
Claudia Menendez
Equity Officer
cmenendez@fcgov.com
970.416.8087