9/11 Memorial
at

Spring Park#
About the Memorial
The 9/11 Memorial at Spring Park will offer residents and visitors a local destination to contemplate the magnitude of September 11, 2001, reflect on our collective loss, and honor firefighters and first responders who made the ultimate sacrifice on that dark day. This effort will ensure these values are shared with generations to come.
Symbolism and history serve as a backdrop for a priceless artifact, an I-Beam from the World Trade Center, to create a living tribute. In 2015, a tremendous local effort was made to move the World Trade Center I-Beam to Fort Collins. This artifact will be the centerpiece of the memorial, creating a space for visitors to reflect and remember the historic events of that day.
Funding and Construction Timeline
Fundraising for the construction of the park is currently underway, with a goal of $650,000 identified as needed before construction on the memorial can begin.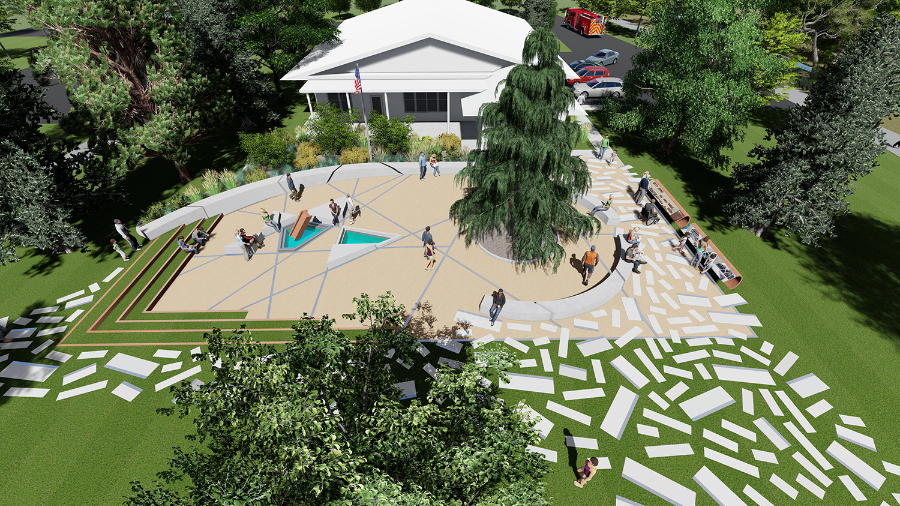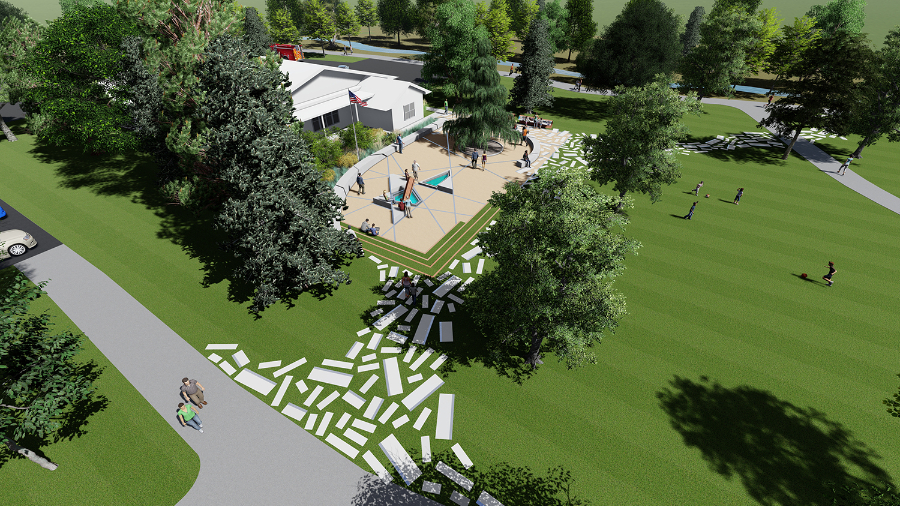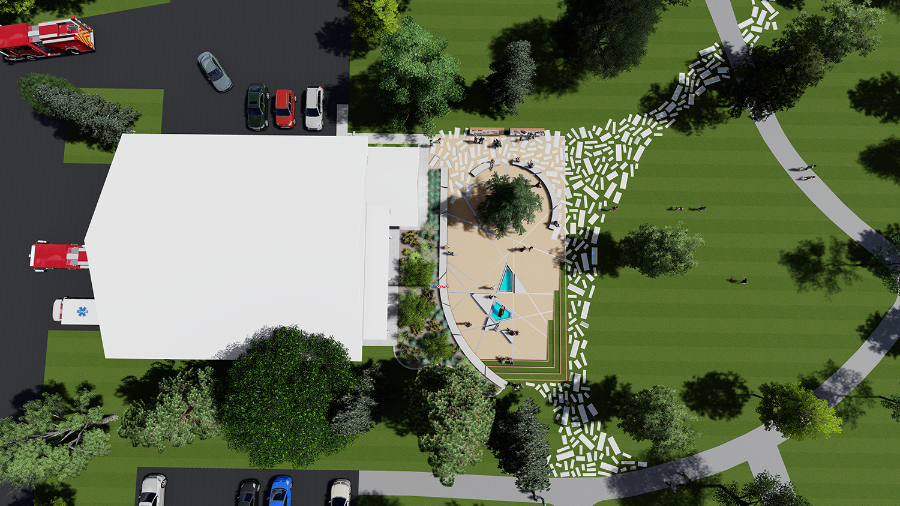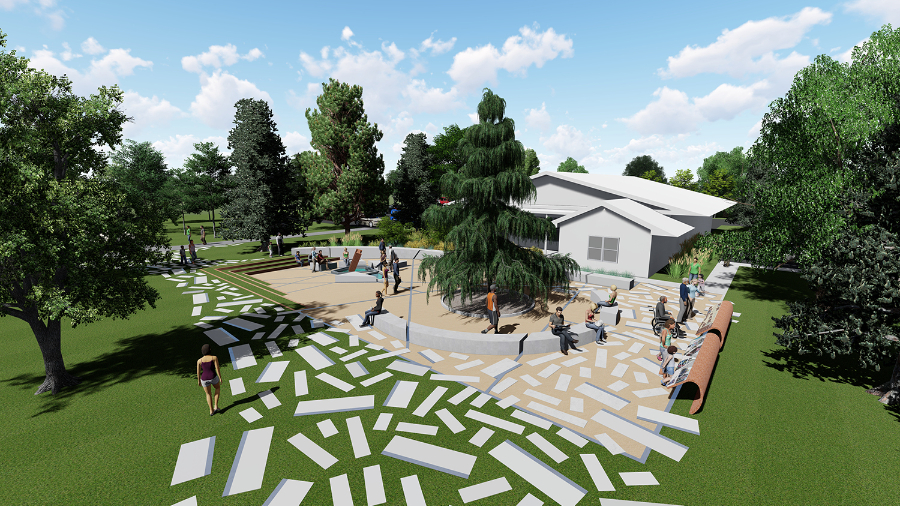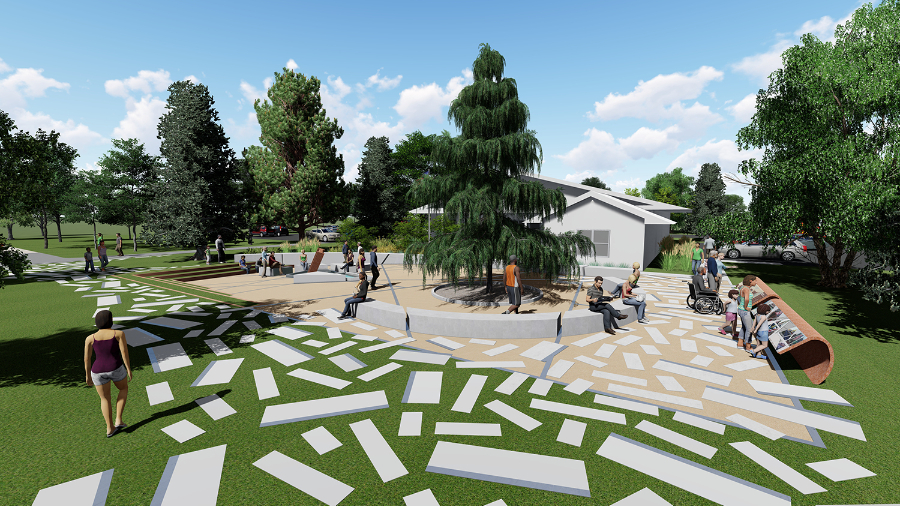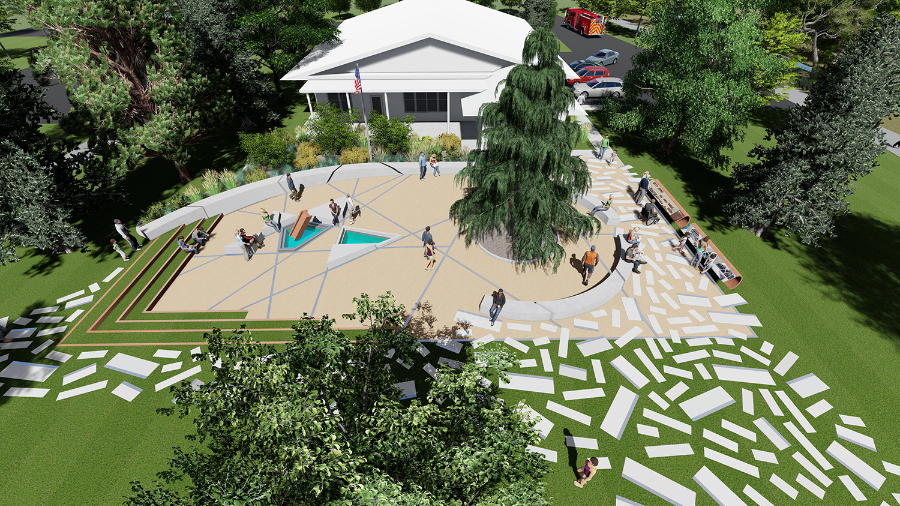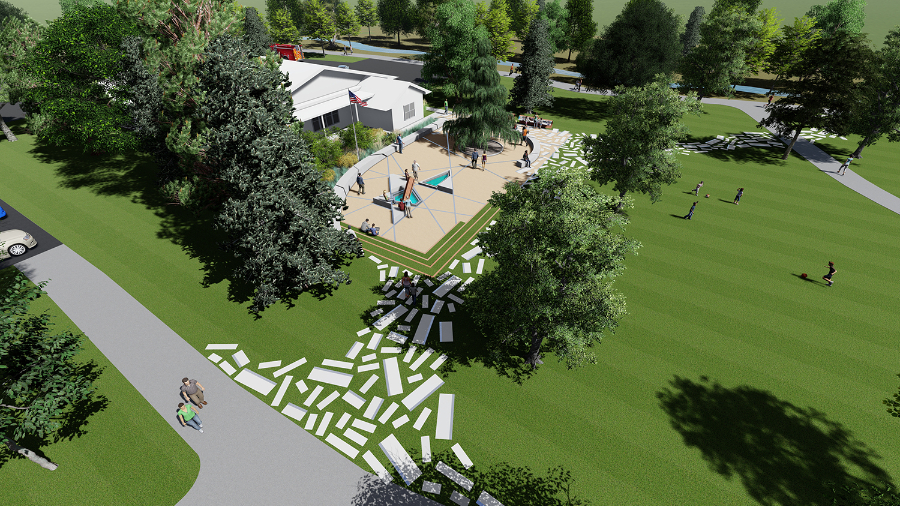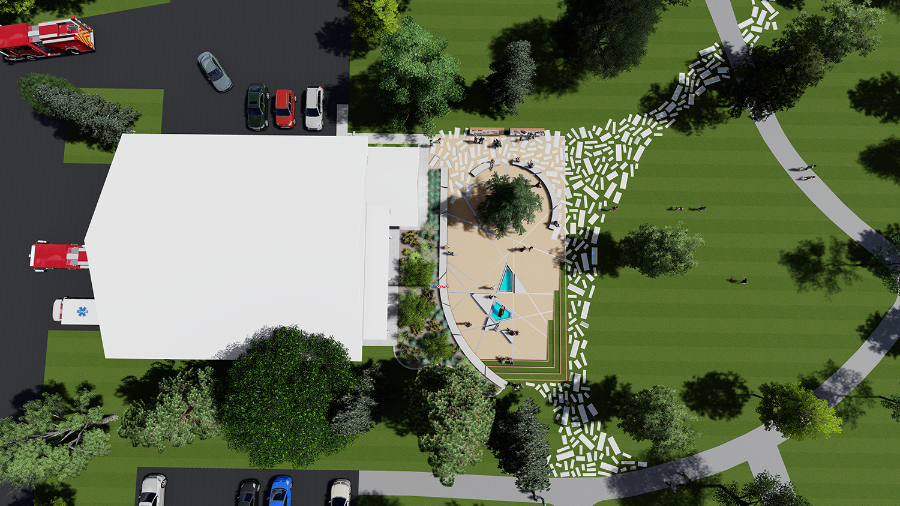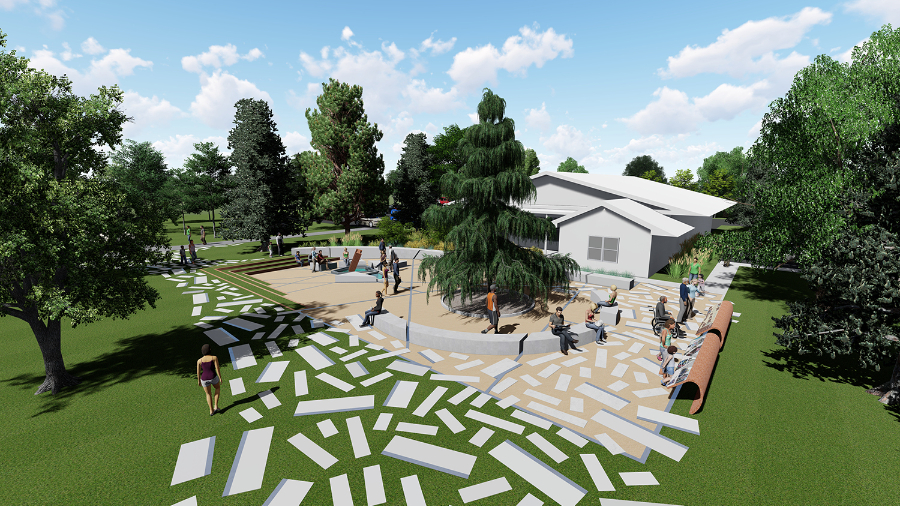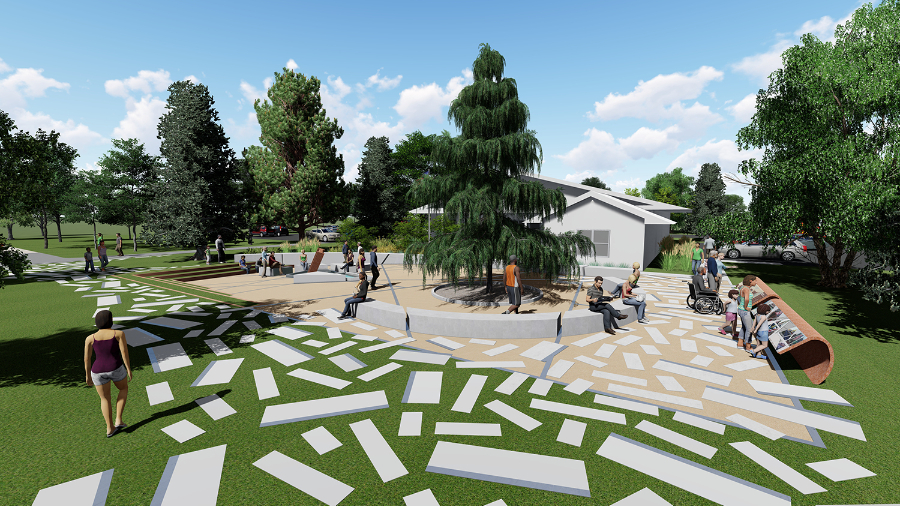 *Conceptual renderings; final plans may vary
Working with a committee comprised of PFA employees, city stakeholders and community members, the 9/11 Memorial at Spring Park is designed to bring firefighters, emergency responders and the community together to reflect upon the tragic events of September 11, 2001.
The memorial will be a garden destination to be used by residents wishing to pay their respects as well as park and trail users. There will be three entries into the memorial: one from the north parking lot, one from the Spring Creek Trail, and one from the sidewalk south of Poudre Fire Authority Station 3.
As the centerpiece of the memorial, the 3,059-pound steel I-Beam rests above three pools of cascading water surrounded with angular seating blocks, reminiscent of "the pile" from which the steel was recovered. Turf steps provide seating areas along two sides of the memorial, creating a place for quiet contemplation.
Three hundred forty-three rectangular-shaped paving stones, in honor of the 343 firefighters who perished in the attacks, create walkways leading visitors from the Spring Creek Trail and into the memorial. Crushed stone paving with steel bands comprise the memorial floor. The angular, random configuration of the paving stones, steel bands and patterned wall represent the chaos of the event.
A series of displays will be located on the north side of the memorial, providing a place for visitors to learn about the 9/11 tragedy, the efforts and sacrifices made by first responders, and the journey of the steel beam from New York City to Fort Collins in October 2015. The panels encircle an existing Larch tree, a unique and rare tree planted at the request of a Fort Collins firefighter.
Practically a generation has passed since the events of Sept. 11, 2001 shocked the world.

The city of Fort Collins and Poudre Fire Authority have launched a collaborative campaign to build a permanent reminder of the community's response and connections to that tragic day.