Traverse Park Grand Opening Celebration
The City of Fort Collins Park Planning & Development team is excited to officially welcome the community to the grand opening of Traverse Park!
Join us for a ribbon cutting ceremony and special event at the park on Thursday, July 14 from 4-6 p.m.
Thank you for your support of this project throughout its duration. We look forward to celebrating with you at this special event.
Questions? Contact project manager Greg Oakes at goakes@fcgov.com.
A new neighborhood park in the Trail Head neighborhood, located on East Vine Street. The park includes typical park features including a shelter, playground, multi-purpose field, basketball court, and play area for teens.
An activity spine is a central organizing element of the park, creating numerous encounters for park visitors including seating areas, building walls and play elements.  A loop trail envelops the park, providing visitors opportunity for daily  walks. On the loop trail is a "Neighborhood Hammock" created by Art in Public Places artist Joe McGrane, that creates a social gathering space.
The site of this future park was once Hartshorn Tree Farm, where many of the trees that line Mountain Avenue and Old Town were grown. Developed trees, views of Long's Peak and the nearby foothills make it an attractive location for a park.
We appreciate your patience through the summer and fall as construction of the park is now nearing completion. In the coming weeks, fencing will be removed and a notice will be sent out to residents when the park is officially open for use. Even though the park may look finished, it is not. Please continue to stay out of the park and off the equipment until notified of completion. In spring of 2022, trees, shrubs, and grasses will be planted to complete the park and wrap up the project.

On Friday, May 14 a park groundbreaking event took place where plans for the new park were shared and the park name, Traverse Park, was announced. Construction will begin soon and anticipated opening of the park in the fall of 2021.

A neighborhood groundbreaking event is scheduled for Friday, May 14 at 1:30 p.m. A park name will be announced, and illustrations of the park will be available. Park construction will begin this spring, shortly after the groundbreaking, with park completion anticipated in the fall.

A long-term water source and delivery mechanism to Trail Head Park has been identified. The City is currently entering into an agreement with East Larimer County (ELCO) water to supply irrigation water to the park. These agreements are nearly finalized, and construction is anticipated to begin in early Spring 2021.

On March 12, tree pruning and tree removal is planned in the neighborhood. Many existing on-site trees require pruning prior to construction and 2-3 trees need to be removed for public safety concerns. Note: This does not include the tree that houses the bird nest.

A name for the park will be announced at a future park groundbreaking event. Once a construction start date is identified, notifications will be sent out via Nextdoor and through the neighborhood HOA.

With significant neighborhood feedback helping guide the design of the park, generous amenities have been incorporated including a restroom, shelter, playground, play tower, multiuse turf fields, walks/trails, small specialty play feature, potential future community garden and a basketball court. A concrete loop walk will envelop the park and provide access to all park features. Protection of the existing trees on site remains a key component of the park design, in addition to maximizing the views of Long's Peak and the nearby foothills.

At this time, the park project is fully funded, with construction originally scheduled to begin in Fall 2020. However, due to some ongoing irrigation water supply and delivery challenges, park construction has been delayed. The City is analyzing several alternatives for irrigation water delivery to the park site. Options currently being considered include raw water delivery from the nearby Larimer Weld canal, treated well water, or utilizing East Larimer County (ELCO) water. Prior to the start of construction, a long-term water source and delivery strategy to the park site must be identified.

A name for the park is also being developed and will be announced at a future park groundbreaking event. Once a construction start date is identified, notifications will be sent out via Nextdoor and through the neighborhood HOA.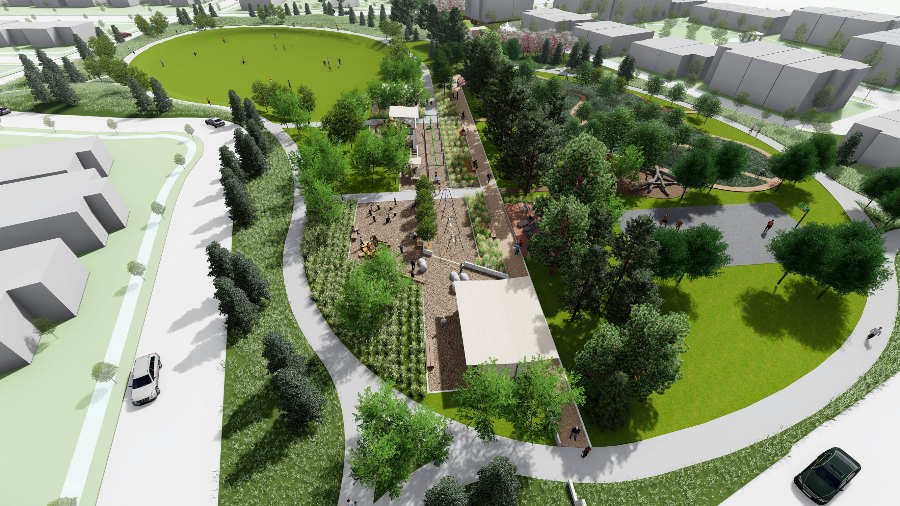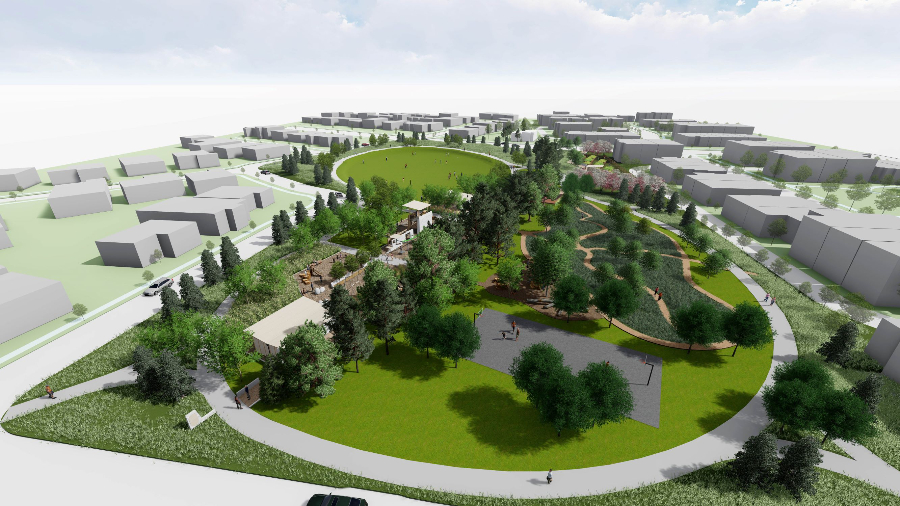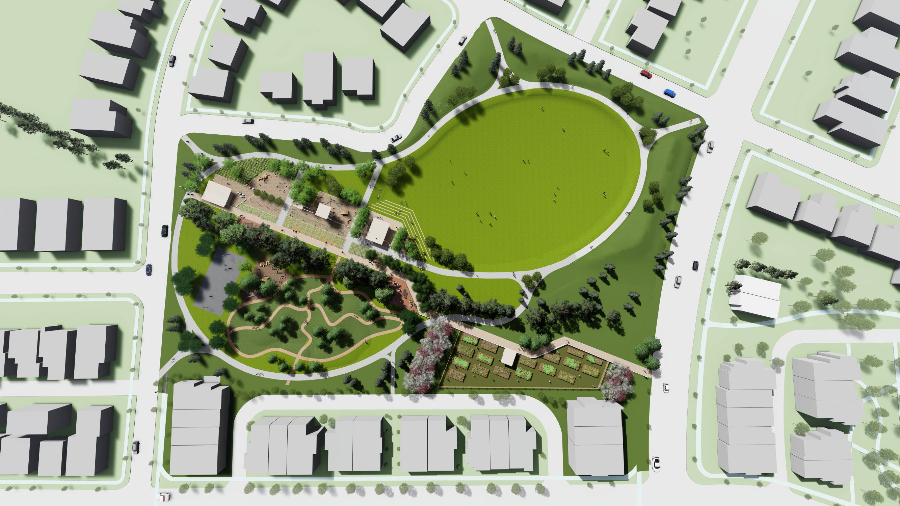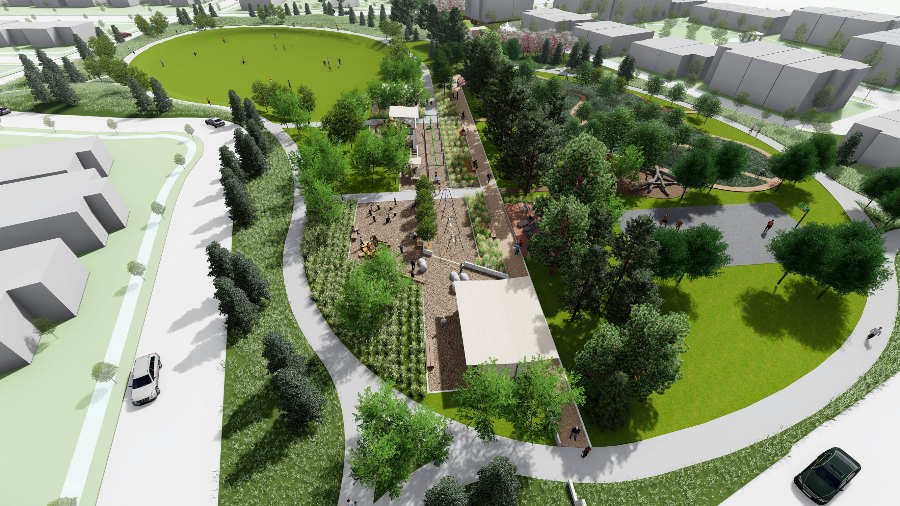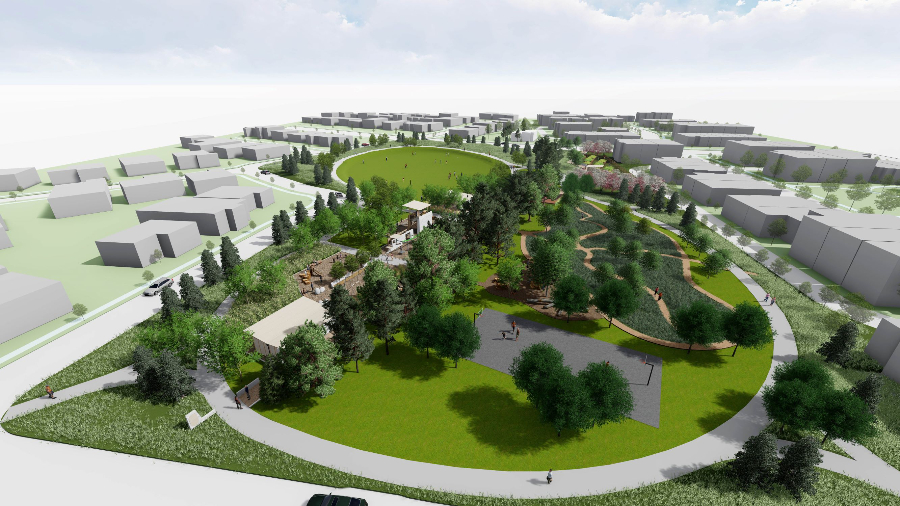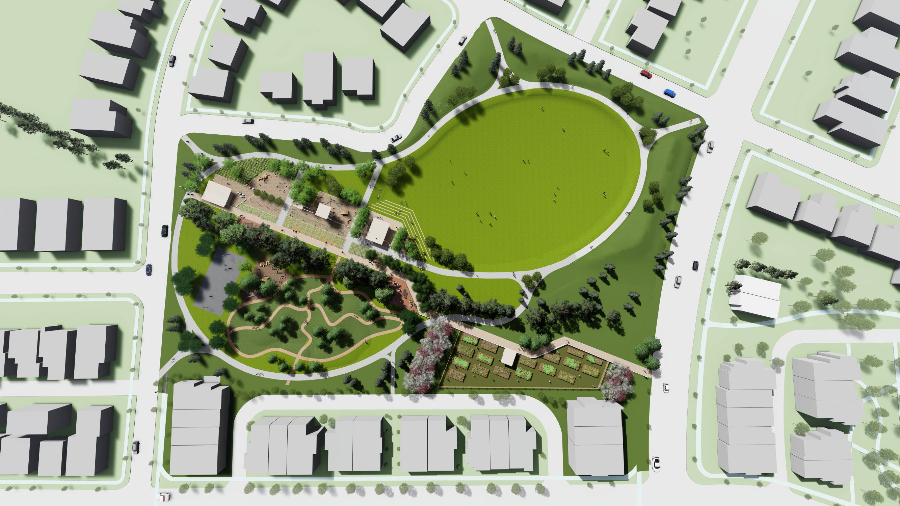 Project Timeline
and

Documents#
Northeast Fort Collins is in line to have a new neighborhood park up and running by fall 2020.