If you have an emergency, or you want to report a crime that's in progress, do not use this form. Please call 9-1-1 immediately.
Report
a

Motor Vehicle Crash#
Some crashes can be reported online. Incidents that meet the following criteria can be reported directly to the state:
Nobody died, was injured, or needs medical attention
You exchanged information with the other involved driver/s
There was no damage to any public property
No involved drivers are suspected of driving under the influence of alcohol or drugs
No involved drivers are suspected of insurance, registration, or license violations
The accident happened within the last 60 days
Both parties agree to make an online report
These reports will not be investigated by Fort Collins Police. The online system simply allows people to document an incident for non-criminal purposes (i.e. insurance). Please contact the Colorado Department of Revenue at (303) 205-5600 if you have questions related to reports made through this system.
If you'd prefer to make a report in person to FCPS to document what happened, or if you are not certain if additional follow up will be needed, you may also come to the Records counter at 2221 S Timberline Road to do so (Monday-Friday, 8 a.m. to 5 p.m.). Drivers can call police for assistance at the time of the crash* if they'd like an officer to respond to the scene, but wait time will vary depending on call volume.

*When the city is under Accident Alert, drivers involved in non-injury, non-drug/alcohol crashes are advised to report online.
Report
A

Non-Emergency Crime or Incident#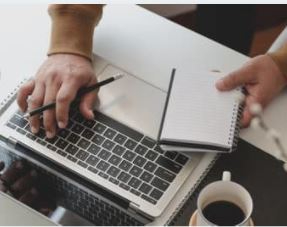 You can report online if:
This is a non-emergency
This incident happened in the past (not currently in progress)
This incident occurred within the city limits of Fort Collins
You don't know the identity of the suspect/s who committed the crime
There is no physical evidence or items that the suspect/s left behind
(evidence does not include generic objects like a rock thrown through a window. It is not possible to lift fingerprints from many surfaces, i.e. dashboards of cars, etc.)
This incident did not involve a gun
If any of the above statements are not true, please call us so we can connect you with an officer. Always call 911 for emergencies or 970-419-FCPD for non-emergencies.

You can also use our online system to report lost property.
Unemployment Fraud - Unless you've had an actual financial loss, unemployment fraud does not need to be reported to local police. For more information about reporting unemployment fraud to state authorities, visit our Crime Prevention page.
I'm ready
to

make

an

online crime report#
Once you make your online report, you will:
See the words: "Your report has been submitted," showing that your report is complete.
Be given a temporary case number
Be able to print a copy of the report for your records.
Please Note:
All cases filed online will be reviewed.
Upon review, if further investigation of your case is needed, you may be contacted.
IMPORTANT NOTE: Filing a false police report is a crime and will be prosecuted to the fullest extent of the law.