NEW: Report Poor Wireless Service in Fort Collins
The FCC is currently accepting challenges to its wireless service map. Residents can submit data from their own devices to improve or correct coverage.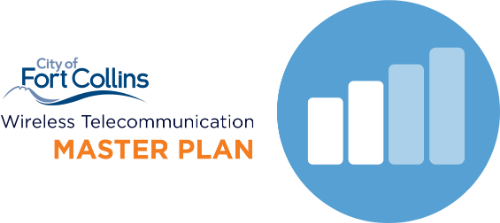 The Wireless Master Plan is designed to better position the City for future deployment of wireless telecommunication infrastructure while minimizing visual impacts to neighborhoods and the community. City staff is now working on implementing the adopted regulations to ensure that the plan is carried out effectively.
Despite the COVID-19 pandemic, work on the plan resumed in September 2020, and we are proud to say that it has been completed successfully. We would like to thank everyone who participated in our project survey and dropped a pin on our map to rate their wireless service. Your feedback was invaluable in helping us identify areas that needed improvement.
This project was made possible by the $50,000 appropriation from the 2019-2020 biennial budget and aimed to address the issues related to poor wireless service in our community.
This page will continue to be a resource for updates about wireless planning in the City. To learn more about the Wireless Master Plan and public involvement, visit the project's Our City page.
Report Inadequate Wireless Service#
In 2023, the Federal Communications Commission released a national wireless service map that reports wireless service down to the street level.
As part of that release, the FCC is inviting the public to submit "challenges" to the information on the map. In other words, if the FCC's map indicates 5G wireless service in a given area, residents who know that level of service does not exist can report that to the FCC.
The City of Fort Collins knows from its research during the Wireless Master Plan that residents in many parts of the community do not feel they have adequate wireless service. The City is encouraging residents to report these cases to help the FCC improve wireless coverage.
Here's how it works:
1) Mobile users must download and run the FCC Speed Test App on their smartphones.
2) Users must then run speed tests outdoors or in a moving vehicle (do not do this while driving).
3) Data from the speed tests is automatically reported to the FCC.
4) Once the FCC receives enough "challenges" in a given area, the agency will work with mobile providers to improve or correct the reporting of wireless service in that area.