Community Canopy Project Trees Available Now!
Through a partnership with the Arbor Day Foundation's Community Canopy program, 1,000 trees will be provided to residents of Fort Collins for $25 each. These trees will help homeowners in our community lower energy costs, filter air and water, reduce stormwater runoff, slow climate change, and green our neighborhoods. Click here to learn more and purchase your trees today!
Splash Pad End of Season Closures
The splash pad at Spring Canyon Community Park will close for the season on Monday, August 22, 2022.
The splash pad at Fossil Creek Community Park will close for the season on Tuesday, September 6, 2022.
CIVIC CENTER PARK
Civic Center Park is located in the downtown area of Fort Collins and hosts many large events throughout the year including Taste of Fort Collins and Brewfest. Civic Center Park is approximately 2.3 acres.
Civic Center Park also provides a green space for people to enjoy a relaxing lunch. Debra's garden is located at the northwest corner of Civic Center Park full of flowers and provides a great place to watch butterflies and bees.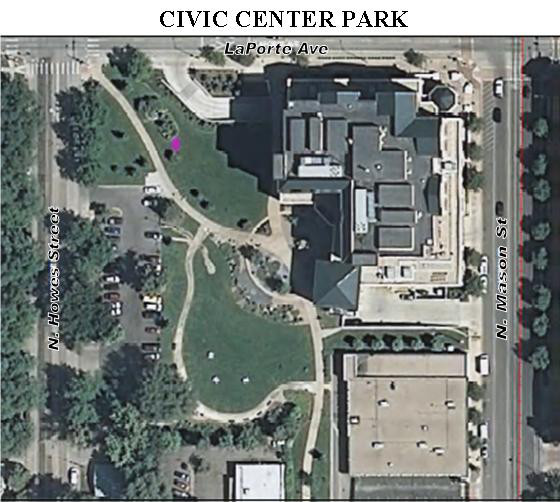 Civic Center Park