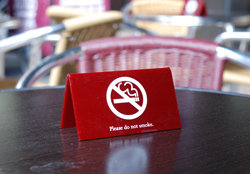 What do you think about exposure to secondhand tobacco smoke? Should we expand the ordinance to include outdoor dining areas and bar patios?
Smoking Survey
IS IT TIME FOR A CODE CHANGE?
In 2003, Fort Collins was one of the first communities to designate bars, restaurants and workplaces as
smoke-free
. By 2010, tobacco use rates in Fort Collins dropped to 11.5%, one of the lowest smoking rates in Colorado. City staff is considering expanding smoke-free areas to include outdoor dining areas and bar patios. We are currently asking for community feedback by conducting interviews with bar/restaurant owners and their employees. We will also mail a survey to 1,000 randomly-selected citizens and will ask residents to complete an online survey by February 15, 2013.
TAKE OUR SURVEY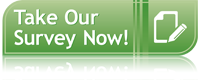 Is it time to change the ordinance? What do you think about exposure to secondhand tobacco smoke in outdoor dining areas and bar patios? Take our online survey before February 15, 2013. Your input will help shape the future of smoke-free laws and air quality in Fort Collins.
WHAT IS SECONDHAND SMOKE?
In Colorado, tobacco use is the leading cause of all preventable deaths, killing an estimated 4,500 people each year—more than all motor vehicle fatalities, suicides, homicides, illegal drug overdoses, alcohol-related deaths, and AIDS combined. Many of these tobacco-related deaths are due to exposure to secondhand tobacco smoke. Secondhand smoke is a combination of smoke in the air from a burning cigarette, cigar, or pipe and the smoke exhaled by a person who is smoking. Secondhand smoke has been designated as a human cancer-causing agent by the
US Environmental Protection Agency
, the
National Toxicology Program
and the
International Agency for Research on Cancer
. Emerging research shows even short term exposure to tobacco smoke has immediate effect on the systems of the body. Drifting tobacco smoke can trigger asthmatic attacks, bronchial infections, and other serious health problems in nonsmokers and exposure is especially hazardous to persons with chronic diseases such as asthma and lung diseases. Measurements of poisonous particulates from tobacco smoke can be quite high, even in outdoor areas, especially those close to restaurant and bar patios or service lines. Communities with smoke-free laws generally have fewer overall hospitalizations for heart attacks and respiratory emergencies.
What are the STEPS TO UPDATE THE CODE?
Right now, we are conducting surveys, please click the green survey button above to add your feedback. Between February and May, there will be more public outreach in an effort to collect more public feedback. In early summer, staff will bring information to City Council to discuss the possibility of expanding the City's
smoke-free
areas to include outdoor dining and bar patios.
WHAT ARE OTher Cities DOING?
Across the United States,
22,465 municipalities
, representing 81.3% of the US population, are covered by a 100% smoke-free provision in non-hospitality workplaces, and/or restaurants, and/or bars, by either a state, commonwealth, territorial, or local law.
Currently 39 states and the District of Columbia have local laws in effect that require non-hospitality workplaces and/or restaurants and/or bars to be 100% smoke-free.
There are 2,311 states, commonwealths, territories, cities, and counties with a law that restricts smoking in one or more outdoor areas, including 1,128 that restrict smoking near entrances, windows, and ventilation systems of enclosed places; 1,656 that restrict smoking in public outdoor places such as parks and beaches; 280 that prohibit smoking in all outdoor stadiums and other sports and entertainment venues, and 390 that restrict smoking in some areas within outdoor stadiums and other sports and entertainment venues. Many other Colorado communities have explored/passed similar measures like
City of Boulder
and
City of Wheat Ridge
.
CONTACT INFO
Polly Lauridsen, Code Compliance Supervisor, 970-221-6399,
cGxhdXJpZHNlbkBmY2dvdi5jb20=
Beth Sowder, Neighborhood Services Manager, 970-221-6676,
YnNvd2RlckBmY2dvdi5jb20=
For updates about the project, or for opportunities to get involved, please sign up for our email registration list.