Our Mission#
Our mission is to provide exceptional, innovative, and customer-driven technology services that enable the business of City government to be conducted with excellence. The City of Fort Collins proudly recognizes the role information technology plays in fulfilling the City's mission of delivering exceptional municipal services for an exceptional community. Our IT Department works in partnership with departments and service providers to plan and implement technology solutions that address the needs of our customers, both internal and external.
October is Cybersecurity Awareness Month
National Cybersecurity Awareness Month, celebrated every October, is a collaborative effort between government and industry to ensure that individually and collectively we have the resources needed to stay safe and secure online. The City recognizes the importance in identifying, responding to and protecting against cyber threats that may significantly impact our individual and collective security and privacy.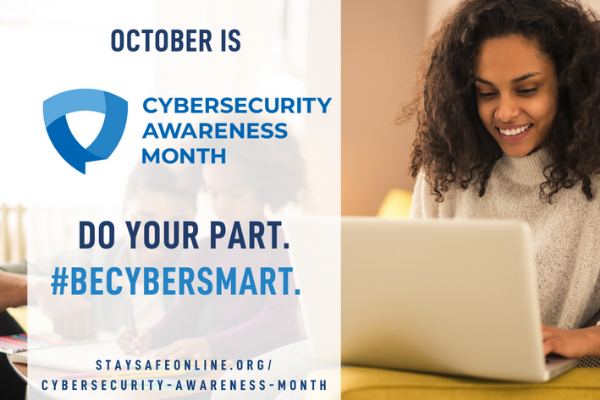 Week 1: If You Connect It, Protect It
Cybersecurity Awareness Month is the perfect time to raise awareness about the importance of cybersecurity and to ensure that all Fort Collins community members have the information they need to be safer and more secure online.
This week's highlight: Make your passwords long and strong.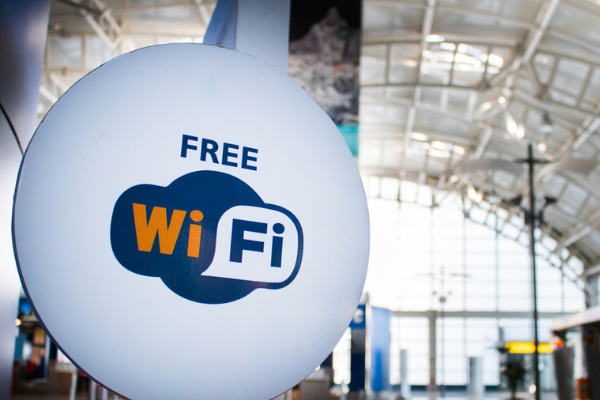 Week 2: Securing Devices at Home & Work
Tip of the Week: Public Wi-Fi networks are not secure – limit what you do on public WiFi and avoid logging in to key accounts like email and financial services.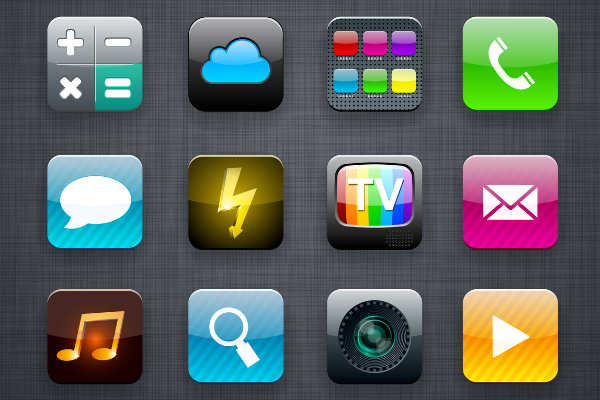 Week 3: The Future of Connected Devices
These #BeCyberSmart tips will help you Keep Tabs on Your Apps: 1) Delete apps you don't need or no longer use. 2) Review app permissions. Limit how much data you share with the app. 3) Only download apps from trusted sources.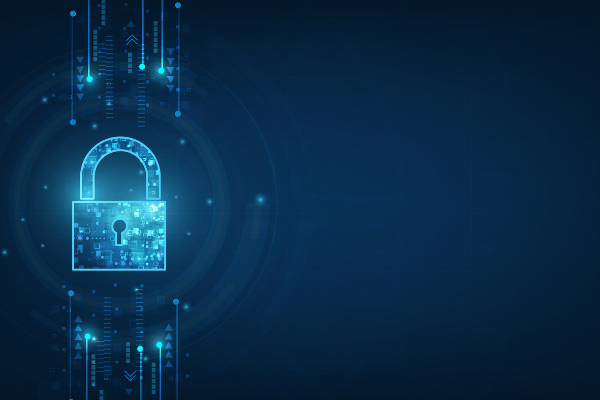 Week 4: Do Your Part. #BeCyberSmart
The City takes cybersecurity seriously. Our approach to cybersecurity is called "defense-in-depth" which means that we implement and continually improve security protocols and procedures at multiple levels throughout the IT infrastructure.
The City provides the resources so you can follow City Council meeting and work session agendas, stream live meeting and work sessions, view archived and captured segments of these meetings and access voting results.

Are you interested in conducting business with the City of Fort Collins? Vendors have access to information about the types of business licenses required by the City of Fort Collins, the fees associated with those licenses, the type and amount of taxes that must be collected and paid along with the required forms, details about the deadlines and submittal processes.

The Mason Corridor is a five mile north-south byway within the city of Fort Collins which extends from Cherry Street on the north to south of Harmony Road. The corridor is centered along the Burlington Northern Santa Fe Railway property, located a few hundred feet west of College Avenue (US 287).

The Mason Corridor includes a new bicycle and pedestrian trail as well as a Bus Rapid Transit (BRT) system, known as MAX, in a fixed guideway for the majority of the corridor. Stations along the cooridor incorporate amenities that are similar to light rail, with low floor boarding platforms, sleek new busses, next bus arrival information, and pre-pay fare machines.

Residential and business customers can set up an account, start or stop services, review utilitiy rates and payment options, view their electricity and water usage and pay their bills. This site also provides information abou tays to reduce electricity and water consumption.

Looking for a public record? CityDocs holds more than 1 million documents dating back to 1889. Check here if you're looking for City Council agendas, ordinances and resolutions, engineering or purchasing documents. You'll also find links to Accounts Payable, Human Resources, Traffic, Utilities, Neighborhood and Building Services/Zoning and more.

GIS technology allows any type of spatially referenced information to be stored, analyzed and reproduced. The City's GIS data and services are an integral thread that runs throughout the organization, providing relevant services and products. This includes systems and applications, data services, maps, other presentation products, spatial analysis, integration, and general support of the organization in the use of GIS.