Councilmember Bob Overbeck, District 1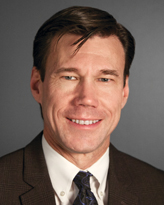 Work/Office:
970-221-6917
Cell:
970-817-1411
E-mail:
Ym92ZXJiZWNrQGZjZ292LmNvbQ==
*
If you would like Councilmember Overbeck to follow up with you, please include your name, address and telephone number in your email or voicemail message.
Email Transparency
Please Note:
Due to a technical problem, City Council emails from February 6 to February 12 are not available in the Council Email Archive. If the emails can be restored they will be moved to the Archive with the next scheduled update.
Access the Council Email Archive
Enter your email address below to receive the username/password with login instructions:
---
About Email Transparency
Under the Colorado Open Records Act (CORA) all emails to and from City Council are subject to public disclosure, with limited exceptions. To promote transparency, emails will be visible in an online archive, unless the sender puts #PRIVATE in the subject line of the email. However, the City of Fort Collins can't guarantee that email to or from Council marked "#PRIVATE" will remain private under CORA. Generally, the online archive will be updated twice a week.
Library Trustee Selection Committee
North Front Range Metropolitan Planning Council