Councilmember Emily Francis, Mayor Pro Tem, District 6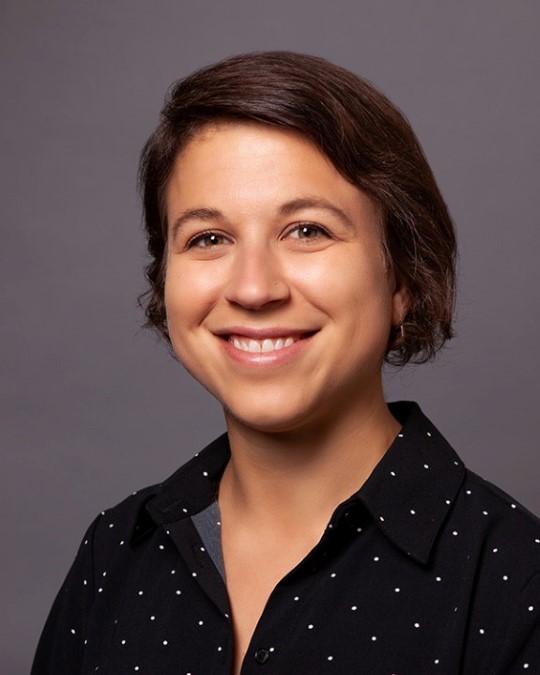 City Mailing Address:
P.O. Box 580, Fort Collins, CO, 80522
Cell:
970-556-4748
E-mail:
efrancis@fcgov.com
Elected in April 2019, Emily Francis serves as Mayor Pro Tem and represents District 6 in northwest Fort Collins. Born and raised in Fort Collins (attending Laurel, Lesher, and Fort Collins High School), Emily is one of six sisters who grew up in what is now one of the City's Natural Areas buildings. Emily has a bachelor's from Colorado State University and a Master's in Public Health from Portland State University. She has always been interested in how other communities work, leading her to live in different cities and travel abroad. Ultimately, she returned to her hometown to be with family and was eager to bring lessons learned to the Fort Collins community.
She was elected on her first campaign and was the youngest member elected since the 1980s. She loves the people who make up her district of diverse and unique neighborhoods, parks, and natural areas and feels a sense of pride representing them at City Hall.
Since taking office, Emily has focused on supporting working families through housing, preservation of mobile home parks, economic mobility, and environmental sustainability. Emily served as the Chair of the Council Ad-Hoc Committee on Housing Affordability, leading to the Council's adoption of the City's Housing Strategic Plan. She also chaired the Community Impact Committee, which led to the creation of an Equity Office in the City Manager's Office. Currently, she is a Commissioner of the Housing Catalyst Board, and in 2021, she was elected chair of the Poudre Fire Authority Board.
Emily is currently the Equity Resource Supervisor in the Colorado Department of Public Health and Environment. She oversees the Equity Resource Support Team Unit within the Disease Control and Public Health Response Division. The unit works to identify and support various agencies to increase and access opportunities and resources to promote health equity.
Emily is dedicated to helping shape the future of the Fort Collins community with a lens on equity and social health. She is passionate about giving agency and voice to those most vulnerable and who have been historically underrepresented. She welcomes the opportunity to engage and interact with residents in various ways to increase civic engagement. Emily is most curious about the intersectionality of housing, climate change, transportation, and community health.
Those who work with Emily speak of her courage in embracing the more challenging and complex issues. She is known to listen deeply, asking a range of penetrating questions, sharing her views, and not being afraid to change her opinion as she learns new facts and perspectives. She often sees the polarities present in many of the topics faced in our community and articulates them, so others are invited into a meaningful dialogue.
When she's not working or engaging in public service, Emily enjoys reading, relaxing on her paddle board, competitive running, and spending time with her sweet dog, Cricket.
Email Transparency
Access the Council Email Archive
Enter your email address below to receive the username/password with login instructions:
---
About Email Transparency
Under the Colorado Open Records Act (CORA) all emails to and from City Council are subject to public disclosure, with limited exceptions. To promote transparency, emails will be visible in an online archive, unless the sender puts #PRIVATE in the subject line of the email. However, the City of Fort Collins can't guarantee that email to or from Council marked "#PRIVATE" will remain private under CORA. Generally, the online archive will be updated twice a week.
Larimer County Behavioral Health Policy Council
Library Trustee Selection Committee
North College Urban Renewal Plan Citizen Advisory Group
Poudre School District Liaison Committee