Upcoming Council Meeting
Public participation can be done by phone, Zoom on-line meeting link, or email.
Date/Time
September 22, 2020 at 6:00 PM MDT
Meeting Type
Agenda
Public Participation
Public participation is not permitted at work sessions.
FCTV
The City of Fort Collins will make reasonable accommodations for access to City services, programs, and activities and will make special communication arrangements for persons with disabilities. This includes language access to all individuals who have a limited ability to speak, read, write, or understand English by providing interpreters free of charge and translation of vital documents for persons who utilize the City's services. Please call 221- 6515 (V/TDD: Dial 711 for Relay Colorado) for assistance.
La ciudad de Fort Collins coordinará todo lo necesario para el acceso a los servicios, programas y actividades de la ciudad, y organizará aspectos especiales en relación con la comunicación para personas con discapacidades. Esto incluye servicios de idiomas para todas las personas que tengan capacidades limitadas para hablar, leer, escribir o comprender el idioma inglés, por medio de intérpretes sin cargo y la traducción de documentos vitales para las personas que utilizan los servicios de la ciudad. Llame al 221-6515 para recibir asistencia (V/TDD: Marque 711 para comunicarse con el sistema de retransmisión de Colorado).
---
Now Playing
The Great Flood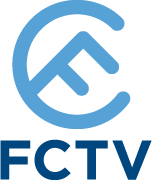 Diverse programming line-up consisting primarily of City and County government proceedings
Debate and discussion of local issues, health and safety features
Informational and educational programs highlighting government services, activities and projects
---
Spotlights
City Council authorized remote hearings for appeals to the Landmark Preservation Commission; amended the City Code regarding requirements and procedures for campaigns in City elections; authorized remote hearings for appeals to the Building Review Board; held the first public hearing for the 2021 Recommended City Budget; and appointed one person to fill a vacancy on the Planning & Zoning Board.