Now Playing
Drug Wars: Finding New Therapies to Fight Drug Addiction
Olivier George researches addiction at the Scripps Research Institute. He describes the effects of drugs on the brain, including alcohol, nicotine, cocaine and opioids; why some people, but not others, develop an addiction; and highlights new therapeutic strategies to fight addiction.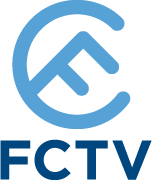 Diverse programming line-up consisting primarily of City and County government proceedings
Debate and discussion of local issues, health and safety features
Informational and educational programs highlighting government services, activities and projects
---
Spotlights
During the Adjourned Meeting, City Council set the ballot language for the "Keep Fort Collins Great" sales tax replacement; adopted a Respectful Workplace Policy for Council and Council Appointees; and set the compensation for the Chief Judge, City Attorney, and City Manager.  At their work session, Council discussed City Plan, an Intergovernmental Agreement (IGA) regarding the recycling of construction debris, and a proposed pilot program to allow e-bikes on the City's paved trails.