8 a.m. to 5 p.m. (M-F, except for holidays)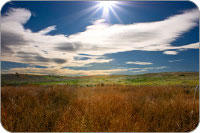 Our city has an established identity as a forward-thinking community that cares about the quality of life it offers its citizens. The Environmental Services Department, part of the Sustainability Services Area, supports our community's values and adopted policy goals by offering programs and services that improve indoor and outdoor air quality; increase recycling and waste diversion; coordinate municipal sustainability activities; undertake environmental data management; and participate in strategic FortZed municipal and community efforts.
Contact us at 970-221-6600, or via email at YWhtaWVsYWtAZmNnb3YuY29t.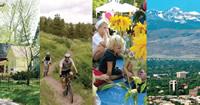 The Air Quality program offers education, monitoring, reporting, and community action opportunities to help reduce specific air pollutants, as well as our collective carbon footprint. Information about the City's climate protection initiatives, particulate matter, carbon monoxide, wood burning, ground level ozone, radon testing and more is available at this this Air Quality page.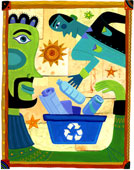 The Waste Reduction and Recycling program leads the community's and the City's internal strategies and educational efforts for reducing and diverting waste destined for the landfill, as well as programs for recycling commodities such as plastic, glass, paper, aluminum, paper carton (milk or juice), organic materials, and e-waste.
This program offers citizens a plethora of recycling and waste resources, such as information on how to reduce, reuse, and recycle; solid waste ordinances and trash rates; and what the City's Timberline Recycling Center accepts. You can also learn more about why recycling matters, where to take hazardous household waste, and about what isn't (yet) recyclable.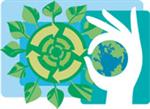 A Sustainability perspective is being introduced and incorporated into the City's internal operations. Employees can benefit from practical, fun and interesting sustainability facts, tips and vendor information that are updated weekly based on inquiries. The Municipal Sustainability initiative also engages with educational, academic, library, community, and business groups to increase the coordination of programs available to the community in areas of sustainability curriculum development, organizing community gardens in low-income and multicultural neighborhoods, educational outreach to children, community footprint challenges and more.
Environmental Data Management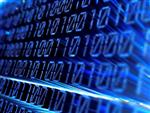 The Environmental Services Department collects and analyzes over 200 different types of environmental data to evaluate how government, citizen, and business activities impact the City's natural resources and climate. A primary goal of the data management is to ensure high quality reliable data is shared both inside and outside City government and is used to assess impacts and develop solutions to environmental issues.
FortZED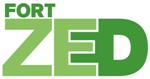 Sustainability Services and Fort Collins Utilities support FortZED through participation and facilitation of the FortZED Steering Committee, business partnerships and various technical projects. One such effort is Fort Collins' Lose-A-Watt campaign for the Georgetown University Energy Prize competition, a two-year energy efficiency competition with a $5 million prize. Every home counts – the goal is to double our energy savings in 2015 and 2016!
Environmental Services
Physical Address: 222 Laporte Avenue, Fort Collins, CO 80521
Mailing Address: PO Box 580, Fort Collins, CO 80522-0580
Phone: (970) 221-6600
Fax: (970) 224-6177
Email: YWhtaWVsYWtAZmNnb3YuY29t
Normal Business Hours: 8 a.m. to 5 p.m. (M-F, except for holidays)