Welcome to Parks Web Page
Be A Good Steward:
Protect & Respect Your Parks & Trails
The Streets Department is scheduled to mill and pave Shields Street between Prospect Road and Horsetooth Road starting on July 14. They will be utilizing directional closures to complete the project, meaning one direction of travel on Shields will be closed at a time with the other direction of travel open.
Shields will be closed southbound between Prospect and Drake for a total of approximately four days. It is anticipated that this phase of the project will start on July 21. This closure will pass though the entrance of Rolland Moore Park, however, access in and out of the park will be maintained as best as possible during those four days entering the park traveling northbound on Shields. There will be a time when they are paving though the entrance of the park and it will be closed for up to 30 minutes as they pass by.
Weather and other unforeseen delays can occur. To stay informed about the Shields Street Closure please go to http://www.fcgov.com/streets/shieldsemailupdate.php and sign up for the Shields Paving Project updates.
Nional Recreation and Park Association and the City of Fort Collins Recreation Department are recognizing the month of July as the nation's official Park and Recreation Month. This year's theme Out is In.
The goal is to motivate everyone to go OUTside, change their OUTlook, and get INvolved in their community through their local parks and recreation.
The City of Fort Collins Recreation Department wants to get you OUT and INvolved! July is busy and Recreation is giving you 30 reasons to help prove OUTis IN.
The water features at Fossil Creek and Spring Canyon Park are now open and free to use every day 9:00am-7:00pm.
The water feature at Oak Street Plaza is open from 10:00am-10:00pm.
Hours to enjoy the Parks - 5:00am - 11:00pm

For Park questions or to make reservations: Please call the Parks Department (970)221-6660 or e-mail us at Our office is located at 413 S. Bryan Avenue, and we are open Monday thru Friday - 8:00am-5:00pm.
After hours, if there is an urgent situation needing the attention of park staff, please call our on-call at (970) 219-3450.

For an EMERGENCY call 911
Access Fort Collins
Receive a quick response to your question or concern by using Access Fort Collins - it's easy. You can also use it to let us know how we're doing.
If you would like to know more about public events and races happening in the Parks, along the Trails and throughout City streets, check out the Public Events Calendar. You can subscribe to the calendar for updates and add specific events to your own calendar.
The citizens of Fort Collins have been enjoying the city park system for over 100 years. Fort Collins currently has 875 acres of developed park land including 6 community parks and 42 neighborhood/pocket parks. We also have over 35 miles of recreational trails that flow through our City.
The Park/Cemeteries Division of the Community Services, Service Unit provides maintenance and stewardship of parks, cemeteries, trails, medians and other public grounds for the Fort Collins community; and works to keep them clean, safe and in usable condition for everyone to enjoy.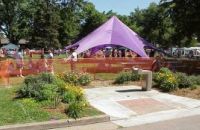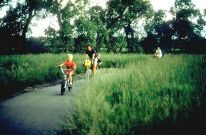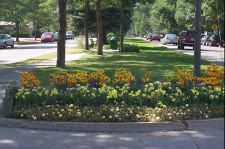 PARKS VISION
We care just as much about the product we deliver as the people who deliver it. Our goals are to promote professional development, safety and wellness, service to our community and a lasting legacy of stewardship and camaraderie.
PARKS MISSION
OPERATIONAL EXCELLENCE
Excellent care for parks and public spaces for the community.
2014 Goals
Exceptional Customer Experience - Provide excellent customer service to create an exceptional customer experience.
Environmental Sustainability - Reduce environmental impacts by managing resources through innovative and sustainable practices.
Fiscal Sustainability - Manage our fiscal resources efficiently.
Engaged Workforce - Employees are our greatest resource, foster that relationship.
Culture of Innovation - Success requires attempts.
Safety & Wellness - Provide a safe enviornment for employees and citizens.
Parks
Physical Address: 413 South Bryan Ave, Fort Collins, CO 80521
Phone: (970)221-6660
Fax: (970)221-6849
Email: