Residential Trash Hauling Contract
In early 2023, Fort Collins City Council adopted a contract for residential trash and recycling collection. The new service will start on September 30, 2024.

The new program is designed to increase opportunities for composting and recycling, provide equitable, consistent pricing across the community, and increase safety and reducing emissions by reducing the number of trash trucks on residential streets.
Curbside Service
in

Fort Collins#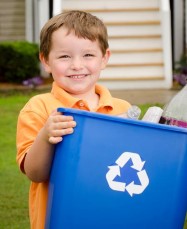 In Fort Collins, trash and recycling are collected by private trash haulers. The following haulers provide residential curbside trash and recycling service in Fort Collins. Prices and types of recycling containers vary. Call for more information or to begin service:
Fort Collins has a volume-based trash rates system called Pay-As-You-Throw (PAYT) that provides economic incentives for reducing waste. Residents are charged for the amount of trash they generate in the same way we are billed for the amount of electricity, gas and other utilities that we use. That means the less you throw away, the less you pay. Simply sort your recyclable materials based on our Recycling Guidelines poster.
Think about right-sizing your trash can. Save money by reducing, reusing, recycling, and composting. The following is included in PAYT:
A trash bill based on the size of your trash receptacle
Unlimited recycling included at no additional charge
Recycling offered in a wheeled 64 or 96-gallon recycling cart. Some haulers also offer an 18-gallon recycling tub
Hauler may include a service surcharge on bills to pay for fluctuating cost of doing service such as fuel costs or charges to deliver recyclables
All aspects of the PAYT ordinance apply to residents of single-family homes who live in Home Owners Associations as well as those who subscribe directly with the hauler.
Tips for curbside trash and recycling:
Be sure to put your materials out by 7 a.m. on your regular trash day.
Missed your pick-up? Call your hauler.
Only include accepted items in your recycling bin. Including additional materials jeopardizes recycling markets and makes processing more costly. View our Recycling Guidelines poster or check the A-Z list to ensure an item is accepted in your recycling bin.
Many items not accepted in curbside recycling can be recycled elsewhere.
Local Changes
to

Items Accepted

for

Recycling#

The effects of recent changes in global recycling markets are now being felt locally. End-markets for low-value plastic items are insufficient to handle the amounts generated. Until further notice, recycle only plastic bottles, jugs or tubs.