Bulky Rigid Plastics
Other Dropoff Locations
Timberline Recycling Center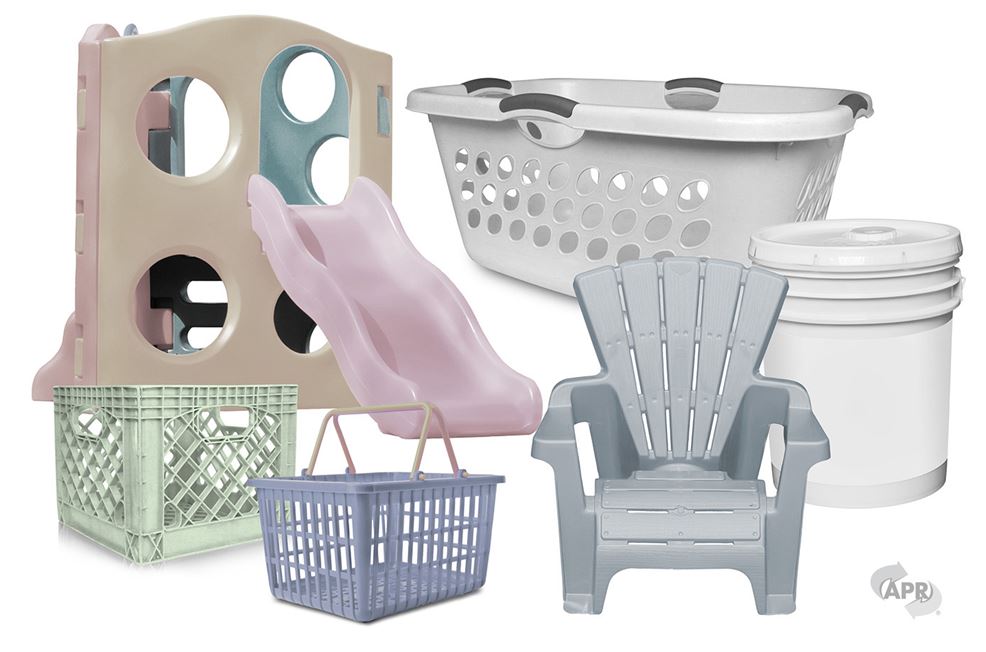 Bulky rigid plastics describes plastic containers and items with a #2 (HDPE) or #5 (PP) in the chasing arrow symbol on them that are larger than what is acceptable in curbside recycling. This includes plastic play structures, plastic lawn furniture, plastic watering cans, laundry baskets, clean plastic buckets, crates, rigid backyard kiddie pools and plastic trash containers.
These types of plastics can be recycled at the drop-off locations listed below. Be sure to remove all metals (e.g. screws, bolts, axles, bins, hinges, handles; etc.) and other non-plastic items before recycling.
Bulky rigid plastics DO NOT include: PVC pipe, foam of any kind, flower pots, inflatable pools or other inflatable plastics, water beds, chew toys, CD jewel cases or small toys such as action figures, etc.
If not listed here, contact drop off locations before visiting to verify if they can take a specific item.
---
Accepted At:
---
***DISCLAIMER***
The information provided in this tool is compiled as a service to Fort Collins Residents. Contact information has been provided for the listed locations, and it is encouraged that you call ahead to verify the location, materials accepted, and hours of operation. Inclusion in this list is not an endorsement by the City of Fort Collins.
Any recycler wishing to be added to this list may contact recycling@fcgov.com. If you can't find the answer to your question here, please call us at 970-221-6600