Scrap Metal
Other Dropoff Locations
Timberline Recycling Center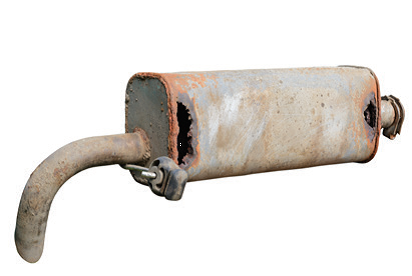 Scrap metal items can be recycled at the drop-off locations listed below.
An item must be at least 50% metal to be recycled as scrap metal. This includes a wide variety of items, including water heaters, lawnmowers, wire, satellite dishes, metal shelves and bicycles. Most any item with a motor or power cord has enough metal in it to be recycled as scrap metal. If an item has a circuit board, it must be recycled with electronics.
Scrap metal items that contain liquid, like lawnmowers, must be emptied before recycling. Fees may apply to items that contain Freon or other CFCs (freezers, air conditioners etc.).
Pressurized containers such as propane containers cannot be recycled as scrap metal, and should be specially recycled. See how to recycle propane containers here.
The only metals that can be included in curbside recycling are aluminum and steel cans and aluminum foil. Other scrap metal items should never be included in curbside recycling, as they can damage recycling equipment at the sorting facility.
---
Accepted At:
---
***DISCLAIMER***
The information provided in this tool is compiled as a service to Fort Collins Residents. Contact information has been provided for the listed locations, and it is encouraged that you call ahead to verify the location, materials accepted, and hours of operation. Inclusion in this list is not an endorsement by the City of Fort Collins.
Any recycler wishing to be added to this list may contact recycling@fcgov.com. If you can't find the answer to your question here, please call us at 970-221-6600