Metal Bottle Cap or Lid
Curbside Recyclable
Other Dropoff Locations
Timberline Recycling Center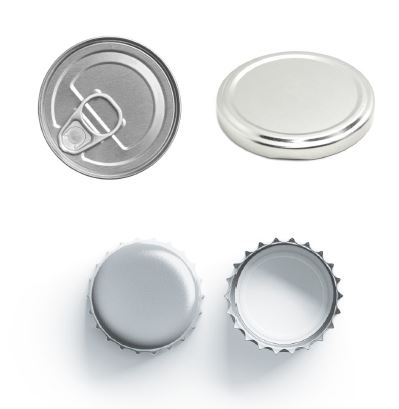 Metal caps and lids, such as those that come on glass bottles and jars, can be recycled in your curbside recycling bin and at the drop-off locations listed below.
When placed in a curbside recycling bin, be sure to separate the lid from the glass bottle or jar and put it into the bin loose. That ensures that the magnets at the recycling plant can collect them.
If you are collecting material to take to a scrap metal dealer, you can collect metal bottle caps in a metal can before dropping off. Dropping off metal caps and lids to a scrap metal dealer is a more direct route to be recycled, as they do not need to be sorted out from other mixed recyclables before going to their final destination for recycling.
---
Accepted At:
---
***DISCLAIMER***
The information provided in this tool is compiled as a service to Fort Collins Residents. Contact information has been provided for the listed locations, and it is encouraged that you call ahead to verify the location, materials accepted, and hours of operation. Inclusion in this list is not an endorsement by the City of Fort Collins.
Any recycler wishing to be added to this list may contact recycling@fcgov.com. If you can't find the answer to your question here, please call us at 970-221-6600