East Mulberry Corridor Plan
Downloads

Introduction
11 pgs | 1.5m

All Chapters
158 pgs | 5.4m

Framework Plan
1 pg | 1.7m

Appendix
46 pgs | 1.7m
PURCHASE COMPLETE DOCUMENT AT: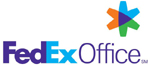 DOWNLOAD INFO
You do need the free Adobe Acrobat Reader installed on your computer to do this.
The East Mulberry Corridor Plan was a 2-year, collaborative project beginning January 2001, between Larimer County, the City of Fort Collins, and affected businesses and residents. The plan, with a study area lying primarily outside city limits, but within Fort Collins' designated community growth boundaries, addresses issues such as providing basic services and infrastructure upgrades, land use, transportation, open lands and annexation. The plan was adopted by the Fort Collins City Council on September 17, 2002 and by the Larimer County Planning Commission on September 18, 2002. The plan was amended July 16, 2003.