Fort Collins Design Manual

Introduction
25 pgs | 2.5m

Section 3.2.2
22 pgs | 2.6m

Section 3.5.2
34 pgs | 5.2m

Section 3.5.3
28 pgs | 2.7m

Section 3.6.3
6 pgs | 176k
PURCHASE COMPLETE DOCUMENT AT: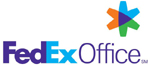 DOWNLOAD INFO
You do need the free Adobe Acrobat Reader installed on your computer to do this.
This document, adopted in May 2000, has frank, easy-to-read examples and explanations of selected key Land Use Code standards. Using graphics and pictures, it explains a whole approach to arranging the parts in land development in a connected, town-like pattern. It is directly cross-referenced with the Land Use Code.