From Parlors
to

Polling Places: Women's Suffrage

in

Fort Collins#
"They are not afraid to ask for what they want, and they are going to keep right on asking until they do get what they are sure they ought to have." Mrs. W.H. Wrigley, Fort Collins Courier, May 18, 1893

From left to right: 100 block of north College Avenue, c.1929, showing the Fort Collins Opera House and Ault's Hall (H01952, Fort Collins Museum of Discovery); Routt Hall/Domestic Arts Building (Fort Collins Historic Preservation Services); Elizabeth Stone Residence on Jefferson Street (H14756, Fort Collins Museum of Discovery).
The Research: The Story of Women's Suffrage in Fort Collins
In the spring of 2020, the City of Fort Collins collaborated with CSU History graduate student Leslie Moore to research the topic of women's suffrage in Fort Collins in order to recognize places associated women's suffrage in the city. On this web page you'll find the highlights of her research and a walking tour based on her work. Want to read the full report? Click on the link below!
Want to Explore Places of the Suffrage Movement in Fort Collins? Try this Virtual Walking Tour!
Download the Walking Tour Brochure by clicking HERE.
You can also enjoy walking tour virtually by watching THIS VIDEO co-produced with Living Her Legacy as part of the HerStory FC project.
Most of these sites are privately-owned - please respect private property and all directions and postings from owners.
COVID-19 Alert: The City of Fort Collins has lifted many COVID restrictions in response to guidance from the CDC. Please download the brochure and visit the sites on foot, by bicycle, in your car, or virtually from home. Wearing masks and practicing social distancing are both encouraged. For more information about COVID-19 guidelines please visit https://www.fcgov.com/eps/coronavirus/.
HerStory FC
During July and August of 2020, organizations in the Fort Collins area celebrated and discussed the topic of women's suffrage and what it has meant to the women who have called northern Colorado home. Check out some of the online information brought to you by Living Her Legacy and the City of Fort Collins:
"From Parlors to Polling Places" - part of the HerStory FC project partnership between Living Her Legacy and the City. To access the video, CLICK HERE
"From Parlors to Polling Places to Downtown!" - part of the HerStory FC project partnership between Living Her Legacy and the City. To access the video, CLICK HERE.
"Women Speak," a play directed by local author Barbara Fleming about the women's suffrage movement. To access the video, CLICK HERE.
Also, check out the short article by Jenny Hannifin at the Fort Collins Museum of Discovery about the suffrage movement in Fort Collins leading up to 1893 by clicking HERE. The Museum also offers several activities about suffrage that you can access HERE.
You can also check out this August 6, 2020 article by Erin Udell in the Fort Collins Coloradoan about some of Fort Collins' suffragists, HERE.
Getting
the

Vote: Women's Suffrage

in

America#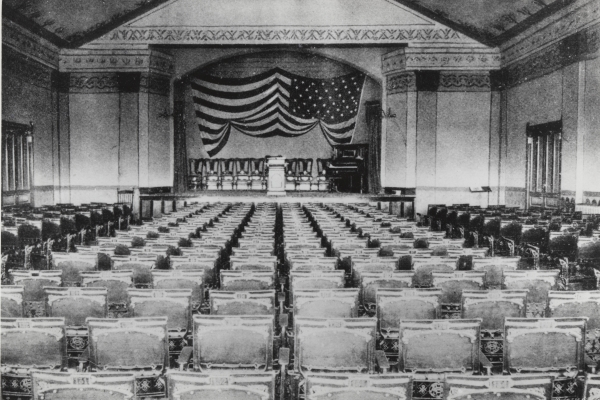 The women's suffrage movement in the United States began in the Revolutionary era as women such as Abigail Adams advocated for women's right to vote in the new republic. In the 1800s, sustained efforts led by prominent activists such as Elizabeth Cady Stanton and Susan B. Anthony brought national attention to the cause. Key events such as the Seneca Falls convention in New York in 1848 galvanized the opinion of many American men and women to support women's suffrage. However, the work of these important activists through the first sixty years of the nineteenth century were still unsuccessful. For most of that century, Victorian-era principles dominated American culture, and dictated that politics and voting were the domains of men.
Want to learn more about the national suffrage movement? Check out the National Park Service website on women's suffrage by clicking below.
Gaining Women's Suffrage: Fort Collins 1880-1920#
However, as the United States began settling its western territory in the late 1800s, many of those who settled began breaking down Victorian-era gender roles, often out of necessity. Farms, ranches, and small-town businesses required the labor of both men and women to succeed, which made denying women the vote less practical and defensible. As early as the 1860s, women's suffrage in western states and territories gained significant ground. In 1869, the territory of Wyoming became the first to grant women the vote, followed soon thereafter by Utah territory. In 1893, Colorado became the first state to do so via a state-wide referendum. This expansion of suffrage in Colorado was mainly limited to white and black women, with Chinese immigrants denied citizenship after the 1882 Chinese Exclusion Act, and voting rights for Native Americans remaining unprotected until 1924. Despite the movements short-comings, these first steps for women's suffrage paved the way for future advances and opportunities for women in civic life.
Fort Collins played an important role in helping promote women's suffrage in 1893. Community leaders such as Elizabeth Stone, Sarah Corbin, Eliza Tanner, and Lucy McIntyre formed local organizations, held debates and meetings in their homes, and pressured local and state government for reform. Elizabeth Stone, credited as one of the founders of Fort Collins, Eliza Tanner, and others formed a local chapter of the Women's Christian Temperance Union (WCTU), one of the key organizations that pressured the state for suffrage in 1893, and the nation for the Nineteenth Amendment in 1919. The organization met and held events at several places around the region, including schools, churches, and both Ault's Hall and the Opera House on College Avenue. Lucy McIntyre formed the Chautauqua Circle, a local organization that discussed important political and social issues, particularly women's suffrage. Sarah Corbin hosted pro-suffrage meetings at her home at 402 Remington Street as well as a four-week course to educate women about effective voting after the 1893 state-wide suffrage victory. These women worked alongside dozens of Fort Collins women and men who hosted meetings, gave speeches, and put pressure on local and state officials to open the vote to women.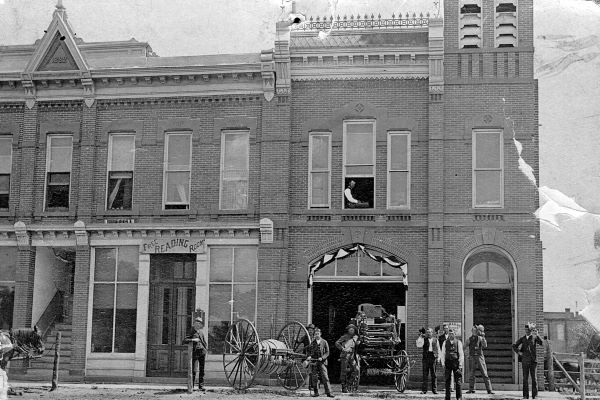 After women won the vote in Colorado, several stepped into new leadership roles, either in the community, or to advocate for national suffrage in Washington. Alice Edwards, a downtown resident and member of the WCTU, won election as a town alderwoman in 1894 and appears to have been the first woman in Colorado to hold a local elected office. Women like Mrs. Edwards who stepped into leadership roles were instrumental in Fort Collins passing prohibition within town limits in 1896. Theodosia Ammons developed a domestic arts program for women at Colorado Agricultural College (CAC, now Colorado State University) and was a state and national spokeswoman for suffrage until her death in 1907. The movement included men as well, including Harlan Thomas, a local draughtsman, architect, and former student at CAC who gave several speeches throughout the region in favor of suffrage in the months leading up to the 1893 election. Dr. Barton Aylesworth, president of CAC from 1899 to 1909, became a professional speaker for the WCTU and advocated for national suffrage in 1909 and 1910. His work was part of a larger national effort that culminated in the ratification of the Nineteenth Amendment to the U.S. Constitution in August of 1920.
These Fort Collins residents took actions, both large and small, to make women's suffrage a reality in Colorado in 1893 and across the nation with the ratification of the Nineteenth Amendment in 1920. A century later, we look back on their efforts and achievements to celebrate the influence they had on our lives today. Check out the links and information below to learn more.
Did You Know?
Colorado was the second state in the U.S. to grant women the vote, doing so by state-wide referendum in 1893. Colorado served as an important model for the national suffrage leading up to passing the Nineteenth Amendment. Throughout 2020, organizations and communities around Colorado will be drawing attention to the suffrage movement and women in leadership. Click the link below to visit History Colorado's website about great educational opportunities around the state!
Click below to learn more about a wide variety of Fort Collins history topics developed by Historic Preservation Services.