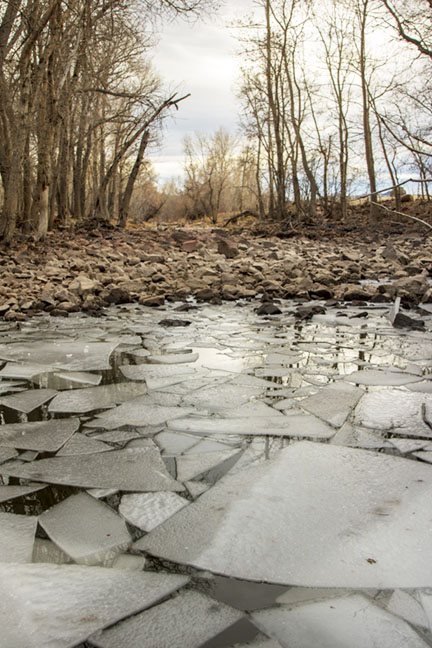 Our focus on stewardship has guided decisions related to the Halligan Water Supply Project and has gained the project recognition as an "acceptable planned project" by Western Resource Advocates.
All environmental impacts associated with the project, positive and negative, are thoroughly evaluated through the federal permitting process. Impacts are further evaluated through the state and county permitting processes. Appropriate avoidance and mitigation of negative impacts will be required before permits are issued. The environmental impacts are disclosed in the final Environmental Impact Statement (EIS).
The project will make every effort to minimize environmental impacts, primarily through enlargement of an existing reservoir rather than constructing a new one.
Additionally, the City of Fort Collins has committed to improved reservoir operations that provide minimum flows to the North Fork of the Poudre River year-round. Currently, the river often runs dry at various times throughout the year, which stresses fish and other wildlife. The minimum flows planned after the reservoir expansion will reconnect habitat that is currently segmented downstream of the reservoir.
Existing Conditions
Currently, portions of the North Fork between Halligan and Seaman reservoirs run dry in reaches due to existing diversion structures and reservoir operations.
Proposed Minimum Year-Round Conditions
Enlarged Halligan Reservoir operations would provide flows to the river year-round,
which will improve the entire aquatic ecosystem.
Strong Stewardship Ethic#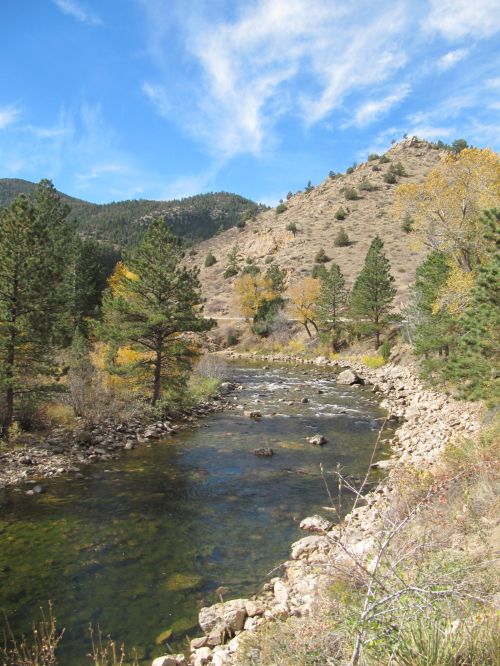 The City of Fort Collins has a strong stewardship ethic that provides the foundation for the management of current and future water use in the Poudre Basin.
Since 2008, Utilities Watershed Program has lead a collaborative upper Cache la Poudre Water Quality Monitoring Program that also includes the City of Greeley and Soldier Canyon Water Authority. This monitoring program assists partners in meeting current and future drinking water treatment goals by reporting seasonal, short-term and long-term trends using a series of source water quality monitoring reports.
In 2016, Utilities' Watershed Program, with assistance from multiple other stakeholders, completed a Source Water Protection Plan (SWPP) for the upper Poudre River and Horsetooth Reservoir Watersheds. The SWPP identifies potential sources of contamination to water supplies; ranks those sources according to risk to the City's drinking water infrastructure and source water quality; and identifies best management practices to mitigate those risks. Forest health/wildfires was identified as the highest priority threat.
Also in 2016, the Coalition for the Poudre River Watershed (CPRW), Fort Collins Utilities and other community stakeholders completed the Poudre River Watershed Resiliency Plan. The plan is used by the Watershed Program to prioritize watershed protection projects in the upper Poudre River Watershed. The Watershed Program continues to work collaboratively with CPRW and other partners on wildfire restoration and mitigation projects to improve the health and resiliency of the Poudre River Watershed.