Premier Cards may now be used during the off-season.

Twilight rates run according to the following schedule:

9 hole twilight starts 2 hours before the published sunset

*Twilight rates are not available if participating in league play. 18-hole twilight is not available.

Prime Time rates are in full swing during the times listed below from April 1 to Labor Day. All other hours are considered Non-Prime Time. See the Non-Prime Time description for rate information.

Monday-Thursday: after 2:30 p.m. until the start of Twilight. See the Twilight description below.
Saturday & Sunday: until 1 p.m.
Memorial Day: All Day
Independence Day: All Day
Labor Day: All Day
2023
Small Bucket: $6
Medium Bucket: $10
Large Bucket: $14
Range is open dawn until dusk with the following exceptions:
City Park Nine
Monday: close 1.5 hours early
Tuesday: open at 8:30
Collindale
Tuesday: open at 9:30 am
Southridge
Tuesday: close 1.5 hours early
Wednesday: open two hours late
Rental Rates#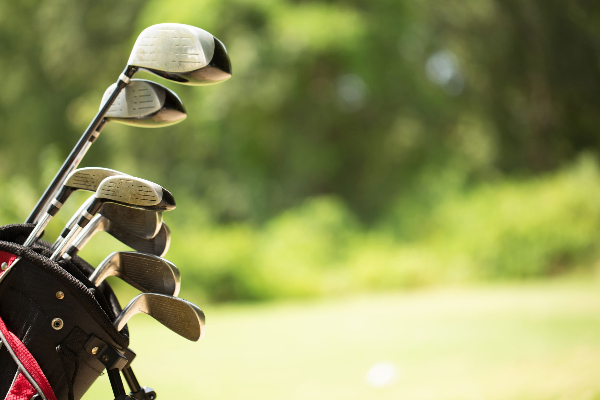 No clubs, no problem! Club rentals are available at all of our courses.
City Park Nine
9 holes: $12 standard set
Collindale
9 holes: $15 standard set or $25 premium set
18 holes: $25 standard set or $40 premium set
Southridge
9 holes: $16 standard set
18 holes: $24 standard set
Annual Passes
and

Premier Card#
Premier Card: A reloadable card that works like cash at any course, with additional discounts earned the more you spend. Use for green fees, cart rentals, driving range visits, and more!
Annual Pass: Visit our City courses frequently? The Annual Pass will save you money and maximize your value.
Gift Cards: Redeemable at any course for merchandise, golf play, cart rentals, and range balls.
Which Option
is

Best

for

Me?#

Use the table below to see the benefits of each available pass. Further details are below. Still unsure which pass is best for you? Visit any Pro Shop to purchase.
The Premier Card offers you serious discounts at all three City of Fort Collins Golf Courses. The Card is used just like cash but you will receive added value when you purchase one of our preset cards. The Premier Card is valid for full priced green fees, cart rentals, daily range use and league play. Card cannot be used for tournaments and must be presented at redemption.

An Annual Pass may be used as often as desired during Non-Prime Time and Non-Prime Time league play. Annual Pass holders receive $10 off of the 18 Hole Prime Time fee. All Annual Pass holders pay per-play fees, except those 17 years & under and 90 years & up. Passes are not valid for tournaments or transferable. Annual Passes expire on December 31 of the year purchased, but are renewable. Non-Fort Collins residents may purchase an Annual Pass.

The Super Pass provides the flexibility to play during Prime Time or Non-Prime Time at all three courses based on tee time availability without a per play fee. Use your pass for league play. This pass is non-transferable and not valid during tournaments. Violation of pass rules will forfeit pass holder's rights. Pass is renewable on an annual basis.

Buy a Super Pass, Get Free Golf

The first 50 Super Pass purchases of 2023 will be enrolled in the Birdie Alliance program. These pass holders will receive additional golf opportunities at Northern Colorado golf courses.

Two rounds of golf at Flatirons in Boulder, two rounds of golf at the City of Greely's courses, one round at the Estes Park 18-hole course, and one round at the Estes Park 9-hole course.

All complimentary rounds must be used in 2023. Time of day restrictions are in place for complimentary rounds. Please contact the appropriate course to book your complimentary tee time.

To learn more and purchase your pass visit your local Pro Shop at City Park Nine, Collindale, or Southridge.

Gift cards are redeemable at any City of Fort Collins golf course for merchandise in the Pro Shops and golf play including golf cart rentals and range balls.