Arthur Ditch Improvements#
Cherry Street Bridge Replacement (2021)#
Project Complete
This project was completed in March 2021. This information is provided for reference purposes.
The Arthur Ditch, built in 1869, is an irrigation channel that winds from the Poudre River near Taft Hill Road through north central Fort Collins, Colorado State University, and midtown Fort Collins, eventually ending at Lake Sherwood. In the 1930s, much of the ditch through north central Fort Collins west of Downtown was covered.
Several streets in Fort Collins contain bridges that go over the Arthur Ditch. Although they aren't readily visible, they are structures that are maintained by the City.
The City has replaced Arthur Ditch bridges in the past, including in 2016 at Loomis and Olive streets (see archived information for that project below).
Project Description
and

Goals#

This project will replace the Arthur Ditch bridge under Cherry Street between Wood Street and Grant Avenue. This bridge is structurally deficient, and load posted. The replacement bridge will be shallower and wider to allow for full asphalt thickness over the structure. This project is fully funded through the City's Capital Bridge Program.
Schedule#
This project is currently scheduled to begin in mid-January 2021. Work should be complete by mid-April 2021, weather permitting.
Neighborhood Impacts#
The bridge replacement project will disrupt through traffic on Cherry Street. During construction, through traffic on Cherry Street will be restricted and detours will be posted around the project area. Cherry Street will be closed to all through vehicles for the duration of the work, which is expected to be complete by mid-April, weather permitting. The closure will be between Wood Street and Grant Avenue, and access to businesses and residences will be maintained. The main detour routes will be Mulberry Street, Laporte Avenue, and Willox Lane.
This project is unrelated to work Xcel Energy is planning on Cherry Street. However, the City is working with Xcel to reduce disruptions as much as possible.
Archived Information
The project below was completed by the City of Fort Collins in 2016. This information is provided for reference purposes.
Loomis
and

Olive Street (Completed 2016)#
Background#
The City of Fort Collins plans to reconstruct the structurally deficient bridge at Loomis and Olive Street in winter of 2016. The bridge is part of the Arthur Ditch irrigation system that runs through Old Town Fort Collins. The section of bridge that lies beneath the public rights of way is approximately 300' in length at this location. Over the next several months the City will conduct construction activities in partnership with Connell Resources, Inc. within this area to replace the bridge. When complete, the bridges will be able to support all vehicles which frequent the roadways.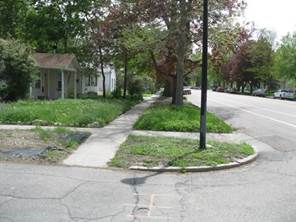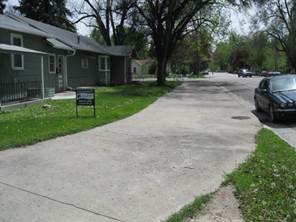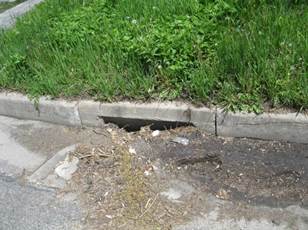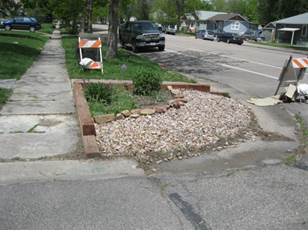 Removal of Existing Box Culvert
Replacement of Culvert Box, Cast in Place
Structural and Roadway Earthwork
Stormsewer Work
Drainage Improvements
Pedestrian Improvements
Pavement Improvements
Landscape Restoration
See proposed intersection design HERE.
Operations#
In order to complete the construction, there will be impacts to the traveling public on both Loomis and Olive Street in the vicinity of the bridge repair.
Funding#
City of Fort Collins Bridge Management Program
Streets Management Program
Pedestrian Needs Program
Project Schedule#
Construction is scheduled to begin January 2016
Construction is scheduled to end May 2016