Zero Waste Associates
Zero Waste Associates (ZWA) is a partnership between Gary Liss & Associates (GLA) and Richard Anthony Associates (RAA).
GLA and RAA have worked on more Zero Waste community plans than anyone else in the United States. They have also literally written the book on Zero Waste: the definitions, principles and approaches to pursue for Zero Waste Communities and Zero Waste Businesses for the global Zero Waste International Alliance. They are also both instructors in the first Certified Training in the nation on Zero Waste offered by the CA Resource Recovery Association. They are also key leaders of the U.S. Zero Waste Business Council (President and Vice-President respectively).
In addition to global leadership in Zero Waste, ZWA is experienced in long-term planning projects for waste reduction and recycling. ZWA has worked with diverse stakeholders to develop successful outcomes in the most challenging arenas in the nation. ZWA is familiar with innovations for waste goals and management that are being implemented in other communities and have documented those innovations for other clients recently.
ZWA has assembled a world-class team for this project that includes Zero Waste Strategies, Inc. in Boulder, CO and HDR Engineering. Eric Lombardi is President of Zero Waste Strategies in Boulder CO and is a recycling pioneer. He will support the team in the analysis of local markets for materials and applicable state and local policies. Ruth Abbe of HDR Engineering has led the development of some of the most comprehensive Zero Waste Plans in the nation (e.g., Los Angeles and Austin). She will support ZWA in the economic analyses and evaluation of technologies.

Gary Liss is one of the leading experts on Zero Waste policy in the world. Mr. Liss has over 39 years of experience in the solid waste and recycling fields. He has documented Zero Waste Businesses, developed Zero Waste Community and Business Principles and drafted Zero Waste Plans for communities. Gary has worked on more Zero Waste Community Plans than anyone else in America. He has developed economic analyses as part of Zero Waste Plans in: Nelson, British Columbia; Palo Alto and Oakland, California; Telluride, Colorado; and Austin, Texas. Mr. Liss has conducted economic analyses of Resource Recovery Parks in: Del Norte County and San Benito County, California; and Waveney, U.K. Mr. Liss has also participated in over 20 citywide solid waste and recycling system procurements. www.garyliss.com

Richard Anthony is principal of Richard Anthony Associates, a consulting firm that focuses on Zero Waste planning. Rick has worked on resource conservation and recovery plans for almost 40 years, and is a former Department of Public Works solid waste manager from both Fresno County (1979 -1987) and San Diego County (1987 -1998), California. He has been an advisor on Zero Waste planning to the City of Los Angeles, California, City of Austin, Texas, the Hawaii Island Economic Development Board, and the County of San Luis Obispo County, California. He was the principal for the Zero Waste Glendale Plan. www.RichardAnthonyAssociates.com

Eric Lombardi is the President of Zero Waste Strategies, Inc. and Executive Director of Eco-Cycle, Inc. (www.ecocycle.org). He will be working on this project as President of Zero Waste Strategies, Inc. He is a specialist in resource recovery, social enterprise and public-private project development. Eco-Cycle was a national pioneer in the recycling industry and is now the largest community-based Zero Waste organization in the U.S.A. Lombardi is an authority on creating comprehensive community-based programs and is often a keynote speaker and consultant on the social and technical aspects of creating a "Zero Waste - Or Darn Near" society.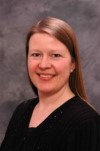 Ruth Abbe is an HDR vice president and senior management consultant with more than 22 years of experience in recycling and composting program and facility development. She is working with municipalities across the country to develop the social infrastructure and physical infrastructure to achieve high diversion goals, including Austin, Texas, Dallas, Texas, Los Angeles, California, Mecklenburg County, North Carolina, and San Francisco, California. She has expertise in organics and commercial technical assistance, facility and collection procurement, contract negotiation, program planning, financial analysis and stakeholder engagement. She is current assisting the U.S. EPA in identifying models and developing tools for communities in sustainable materials management
Sample Zero Waste Plans: