Work Zone Traffic Control#
Overview#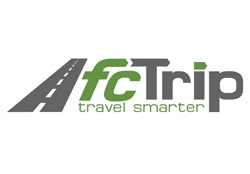 Temporary traffic control (TTC) is an essential part of public right-of-way construction, such as street construction, utility work, maintenance operations and the management of traffic incidents. TTC plays a vital role in providing continuity of safe and efficient traffic flow of all road users (motorists, bicyclists and pedestrians including persons with disabilities) through and around a work zone while reasonably protecting workers and equipment. TTC is mandated through Federal, State and City governments.
Cone Zones#
Every year, the City of Fort Collins has numerous construction projects underway. With every work zone comes workers, equipment and changes to roadway characteristics such a lane narrowing, lane closure or street closures which force the traveling public to use an alternative route. The Streets Department provides TTC for other City departments, police/fire departments and special events. Visit FCTrip for current construction projects and contact information.
Safe Driving Tips#
Here are a few safe driving tips for traveling through cone zones.
Expect the unexpected; normal speed limits may be reduced, traffic lanes may be changed and people may be working on or near the road.
Always adjust your speed according to the condition of the road and exercise caution through work zones.
Don't tailgate. Also, keep a safe distance between your vehicle and the construction workers and their equipment.
Understand all traffic signs, their meanings and implications for safe driving.
Obey all traffic control personnel. The flagger is trained to move traffic safely through a work zone. Traffic control personnel, including the flagger, have the same authority as a regulatory sign, so you can be cited for disobeying his or her directions.
Stay alert and minimize distractions. No phones in the cone zone!
Always use your turn signals at the appropriate time and distance.
Plan your trips ahead of time. Expect delays and leave early so you can reach your destination on time.
Schedule routine vehicle maintenance.
Be patient and stay calm.