Compostable Servingware/Dishware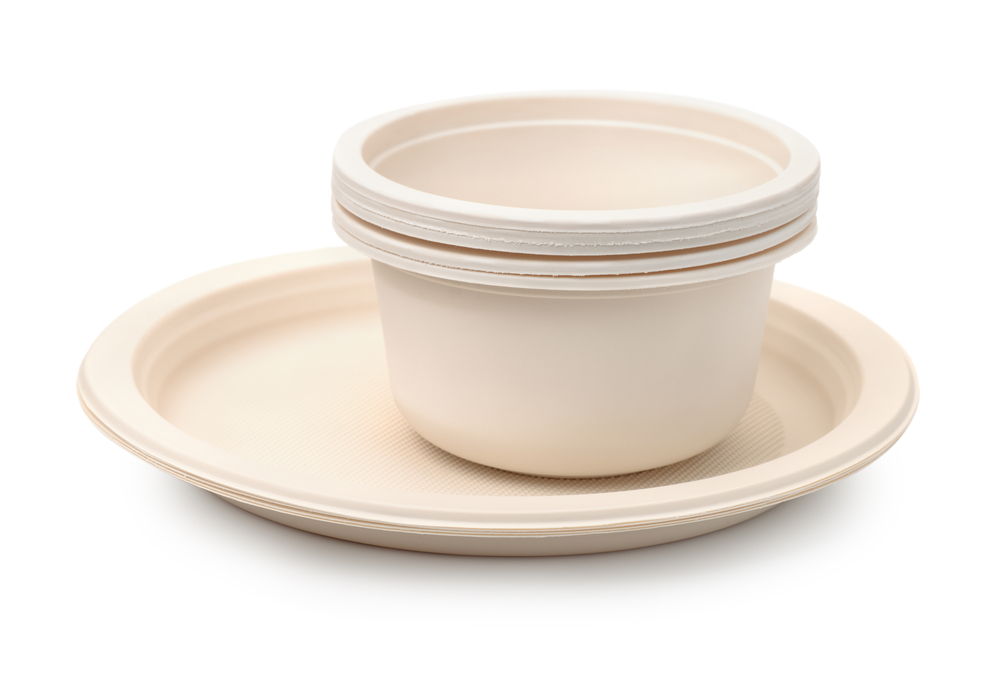 Compostable serving ware and dishware, along with other compostable containers, should be thrown away in the trash or composted through a commercial composting company.
Compostable products, like those made from corn or bagasse, are NOT recyclable and should never be included in curbside recycling or taken to recycling drop-off locations. This includes plates, bowls, cubs, silverware, straws, napkins, and other serving ware labeled as compostable.
These products are not meant to be recycled. They are intended to break down when added to a commercial composting system. Backyard composting systems and other small residential composting systems do not get hot enough to break down compostable serving ware.
If seeking environmentally-preferable options, always choose reusable items. Consider bringing reusable utensils with you to avoid use of plastic ones. You can also bring a Tupperware-style container with you when eating out to take leftovers home.
---
Accepted At:
---
***DISCLAIMER***
The information provided in this tool is compiled as a service to Fort Collins Residents. Contact information has been provided for the listed locations, and it is encouraged that you call ahead to verify the location, materials accepted, and hours of operation. Inclusion in this list is not an endorsement by the City of Fort Collins.
Any recycler wishing to be added to this list may contact recycling@fcgov.com. If you can't find the answer to your question here, please call us at 970-221-6600