Taft Hill - Horsetooth
to

Harmony#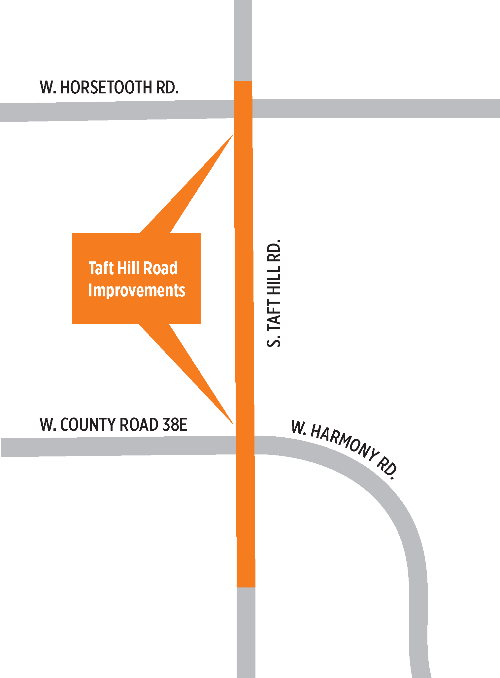 The City of Fort Collins and Larimer County are partnering to improve Taft Hill Road from Horsetooth Road to Harmony Road. This segment of Taft Hill is a two-lane (one lane each direction) road with a center turn lane, and experiences traffic congestion and safety concerns. Planned project improvements include construction of a 4-lane arterial street including auxiliary turn lanes, intersection improvements, curb and gutter, sidewalks, bicycle lanes, median, and storm sewer.
Project Goals#
Reduce congestion along Taft Hill Road
Improve safety along Taft Hill Road for vehicles, transit, bicyclists and pedestrians
Project Status#
The design team has completed preliminary design. Final Design has started. Right-of-Way acquisition is anticipated to start in Spring 2021.
Funding#
The City and County jointly applied for and were awarded a Surface Transportation Block Grant (STBG). Local matching funds are from Regional Transportation Capital Expansion Fees which the City collects for the County.
STBG funds - $3.8 million
Local funds - $1.5 million
Taft Hill Project Virtual Public Meeting - Nov. 18, 2020#