College
and

Drake Intersection Improvements#
Background#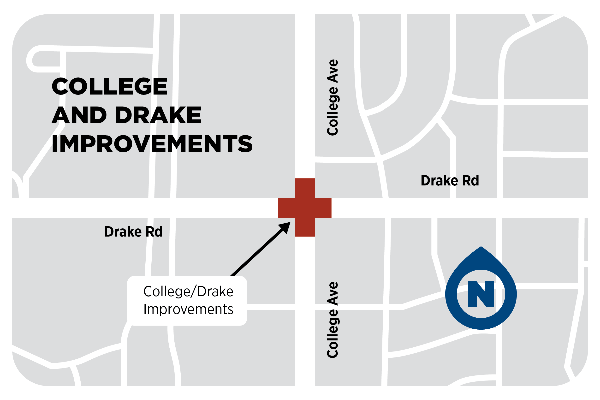 The intersection of College Avenue and Drake Road is a major intersection in Fort Collins. In addition to carrying a high volume of vehicular traffic, this intersection sees pedestrian and bicycle use and is near other transportation networks, including MAX and a MAX commuter lot and the Mason Trail.
Project Goals#
This project seeks to improve safety and efficiency of the intersection. Highlights include:
Dual left turn lanes from all four directions
Increase capacity for waiting vehicles
Improve safety of right turn movements
Improve safety and accessibility for pedestrians and bicycles.
In addition, flooding concerns at the intersection will be addressed and this project will reduce conflicts for turning vehicles.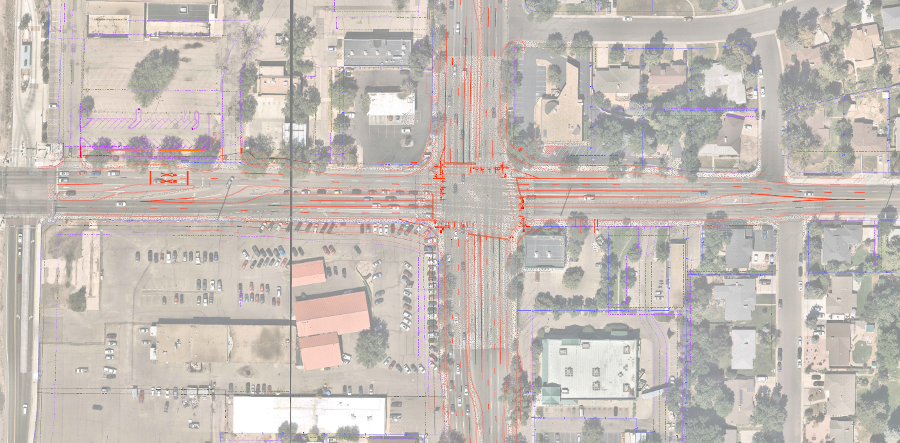 This is a rendering of the proposed improvements. It is not a final design. To view a larger version of this image as a PDF, click the image or use this link.