Mike's Corner: Bioscience Cluster Update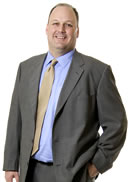 The City's industry cluster strategy continues to create jobs and economic growth. This year, one area of focus will be accelerating the success of the Northern Colorado Bioscience Cluster or NoCoBio.
The City provides financial support to NoCoBio through a contract with Rocky Mountain Innosphere (RMI) to operate the cluster. The City is working with the Innosphere to revamp aspects of the Bioscience cluster to address growing demand for partnership among our local companies and Colorado State University (CSU).
Our Bioscience cluster continues to grow at a faster rate than the national average. Through 2010, employment increased 2 percent while it declined nationally 0.5 percent. With significant investment at CSU for bioscience-related research and with our local bioscience companies in growth-mode, the City expects to see continued increases in this sector into the future.
Here are some highlights of the changes within NoCoBio this year:
CSU and RMI will co-direct overall efforts of the cluster
Partnering with the Colorado Bioscience Association to provide local programs and services in Northern Colorado
Creating a Bioscience specific investor group
If your Bioscience-based company is interested in being involved in the cluster, please contact Ryan Speir at Innosphere, cnlhbi5zcGVpckBybWkyLm9yZw==. For more information, see http://www.nocobio.com.
Thanks for reading the e-newsletter, feel free to pass it along to others who might be interested.

Mike Freeman
Chief Financial Officer
City of Fort Collins
bWZyZWVtYW5AZmNnb3YuY29t
970.416.2259