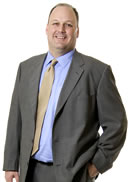 Mike's Corner: A Critical Community Partner, Colorado State University
One of the best things about living in Fort Collins is that it's a university town. Colorado State University www.colostate.edu makes significant impacts on our community. From award-winning professors and research projects, to a nationally ranked veterinarian school to sustainable practices across campus, the City is proud to partner with CSU on many economic and community projects.
High quality local employment for nearly 6,500 people
FortZED participant and technological research facility
Infuses the region with arts and culture performances
Athletic competitions that are engaging and exciting to attend
In this issue of the e-newsletter we're featuring some of the most innovative programs and initiatives at the university. If you want an in-depth, behind-the-scenes look at different programs at Colorado State, I recommend taking a Ram Tracks tour.
Thanks for subscribing to the e-newsletter. If know of someone who would like to subscribe, please pass it on!
Mike Freeman
Chief Financial Officer
City of Fort Collins
bWZyZWVtYW5AZmNnb3YuY29t
970.416.2259