Jim Reidhead, Leading the Way in Community Connections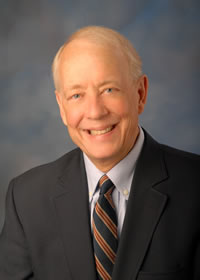 The nearly three-year-old community initiative, UniverCity Connections (UCC), just hired a new executive director, Jim Reidhead. Jim is already looking at the future of the initiative and how best to replicate what were doing in Fort Collins and share it with the rest of the state and beyond.
Working with the Community Foundation of Northern Colorado, the umbrella organization of UCC, Jim and staff will lasso in the projects that took off under Doug Johnsons leadership, and chronicle the work and progress made to date. Other transitional tasks Jim is undertaking include updating volunteer rosters, revamping the UCC website and bringing in social media tools to engage the community.
Most exciting to Jim is the task of growing new projects so that they are self-sustaining and nurture the Fort Collins community. These legacy projects, such as Homeward 2020, influence generations to come and are the result of dedication and foresight by todays community members.
Never boring, always changing, UCC is an important, active initiative that takes the best of Colorado State University, Downtown, and the Poudre River and weaves it all into diverse, quality community projects. Stay up to date on the initiative and learn about ways to get involved at www.univercityconnections.org.
Heres a run down of UCC Task Forces