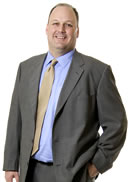 Mikes Corner: Making Progress with Clusters
The City of Fort Collins has been taking a regional leadership role for the past four years in establishing industry cluster groups in Clean Energy, Biosciences, Geographic Information Systems Software, Uniquely Fort Collins, and most recently around Water Technologies.
City Council adopted a clusters based strategy back in 2004 and 2005 following an economic analysis that indicated where the community has competitive strengths, and a strong concentration of jobs and companies within certain industries. The clusters based approach has proven to be beneficial to the community and they are making a significant difference in the success of retaining and growing these industries.
This e-news contains short updates and links to learn more about the cluster activities.
Mike Freeman
Chief Financial Officer
City of Fort Collins
bWZyZWVtYW5AZmNnb3YuY29t
970.416.2259