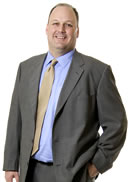 Mike's Corner: Supporting a Water Industry Cluster in Fort Collins
As part of the Economic Action Plan, the City supports a number of industry clusters. We look for opportunities to collaborate with the organized clusters on problem solving within their industries and provide leadership at the Board of Directors level at Rocky Mountain Innovation Initiative (RMII, the technology incubator), the Clean Energy Cluster, Bioscience Cluster and Software Cluster.
Fort Collins is home to a diverse base of technology and service-oriented companies. Thanks to research and technology-transfer occurring at Colorado State University, across many disciplines and industries, Fort Collins continues to diversify and expand its reach into new industries. A group of business owners, Colorado State professors, and City staff meet regularly to discuss the formation of a new industry cluster in Fort Collins, centering on water, from research, to product development, to creating new water safety and conservation policy.
This e-newsletter issue covers a sampling of companies that fall into the potential industry cluster and gives you a taste for the variety of water companies and water research thriving in Fort Collins. If youd like to get involved with the water cluster email me at bWZyZWVtYW5AZmNnb3YuY29t.
Mike Freeman
Chief Financial Officer
City of Fort Collins
bWZyZWVtYW5AZmNnb3YuY29t
970.416.2259