Trees Sold Out!
The Community Canopy Program is officially sold out of trees for 2022! Thank you for your continued support of this program and for enhancing the tree canopy of Fort Collins.
Community Canopy Program#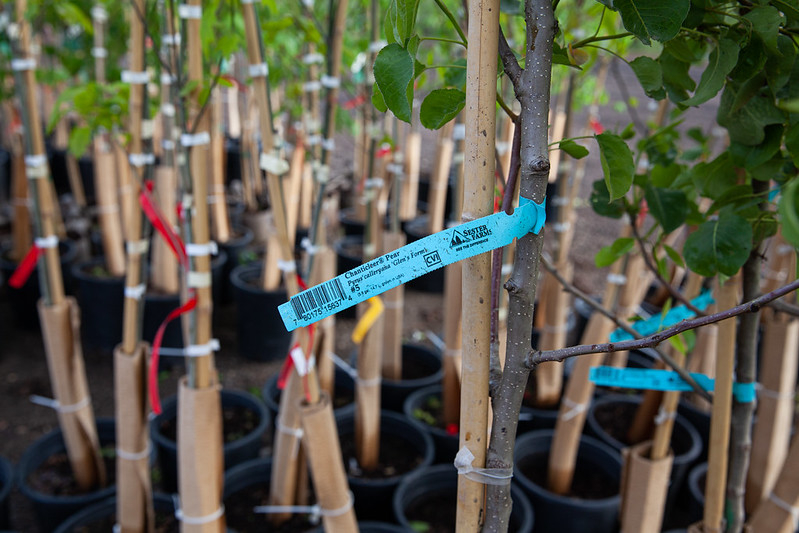 Through a partnership with the Arbor Day Foundation's Community Canopy program, 1,000 trees will be provided to residents of Fort Collins for $25 each. These trees will help homeowners in our community lower energy costs, filter air and water, reduce stormwater runoff, slow climate change, and green our neighborhoods.
2022 Program Details
August 1 trees available for purchase online
September 10 tree pick up event
All trees are locally grown
$25 per tree
Three trees available per household
1,000 trees available
27 species available
How It Works#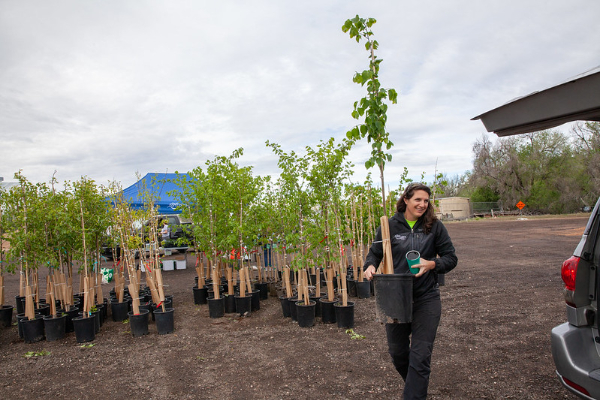 Use the online tool to determine the location in your yard to plant your new tree for maximum savings on your energy bill. This tool will also estimate the annual savings that will result from the tree over time and will also allow you to place your reservation.
Residents may reserve three trees per household and are expected to plant them in the location provided by the online tool, as well as provide ongoing care.
The Community Canopy Program reservation site will remain active until all 1,000 trees are reserved.
The 2-4 foot trees will be available at a pickup event on Saturday, September 10 from 8 a.m. - 4 p.m. for those who have made tree reservations. Pickup times will be assigned when purchasing your tree.
Unclaimed trees will be donated, if not claimed by September 16, 2022.
Partnerships
and

Collaboration#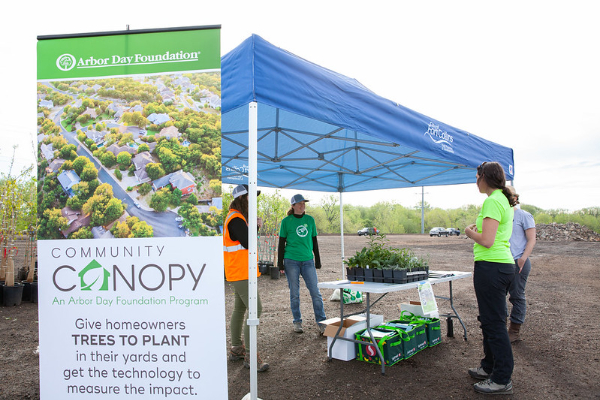 Thank you to our partners for making this program possible.
Nature in the City
Arbor Day Foundation
Fort Collins Wholesale Nursery