Join Us
in

Community Partnership!#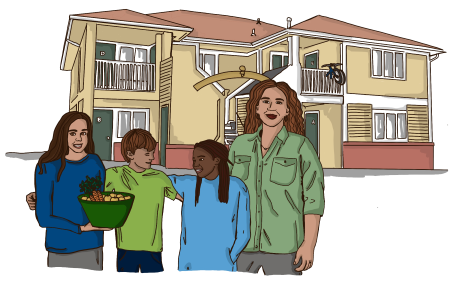 Climate Equity Committee Application open until June 9th!
Apply today to join the Climate Equity Committee! Learn more below.
Community Consultant Application open until June 7th!
Apply today to the 2023 Community Consultants program! Open the tab below to apply verbally and to learn more.
Solicitud de Asesor Comunitario 2023
¡Gracias por su interés en el programa de Asesor Comunitario! Animamos a todos aquellos que estén interesados en postularse.
Verbal Applications Open May 1st - June 7th!

Select this option to submit a verbal application to join the City as a Community Consultant.

Below you will find

the

project descriptions

for

the

2023 Community Consultants Program#
Purpose

Community members provide equity-centered accountability on the implementation of OCF through an advisory committee where staff and committee share decision-making power.

Key Roles and Responsibilities

The committee acts as an advisory group for City projects- equity, climate focus.

Members function as liaisons, not representatives of community

Members/Compensation

10-12 Community Members representing diverse identities and lived experiences. Members will be compensated and will sign service agreements

-$25/hour for up to $1,000

Meeting Frequency

1x a month- 2 x during onboarding

Meeting logistics – accessibility, locations

Anticipated Meeting Topics coming soon!

Accommodation/Benefits
Transportation options, childcare opportunities, and additional benefits will be offered. More info coming soon!
Terms & Succession Planning

June 2023, 1- or 2-year commitment (decided by individual

members)

Accountability

 Staff Liaisons: 2-3 Staff will support logistics and coordination for meetings. Staff and committee are reliable in communication and

attendance.

Decision Types & Decision Making Roles

 Staff and committee share decision-making power. Committee has the power to say, "not yet".

Eventual autonomy - deciding which projects to pursue. Transfer and defer decision-making power over time
Community Leadership Grant Program is Looking for Recipients

The Climate Team is searching for the recipients of the Community Leadership small grants program. This is a very low-barrier program aimed to fund local businesses and organizations working towards their climate goals as they relate to the 13 OCF Big Moves.

If you are a local business/organization interested in learning more about this grant program and how to be considered, please reach out to the OCF Climate Team at OurClimateFuture@fcgov.com