Mike's intro: Professional and Community Partnerships Key to Progress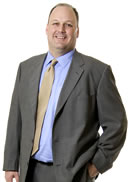 In five short years, our community has launched a successful target industry approach; created lasting partnerships between government, higher education and the private sector; focused on the retention and expansion of existing businesses; and increased support of start-up companies and entrepreneurs.
One of our fastest growing partnerships is the International Cleantech Network (ICN), an initiative of the Colorado Clean Energy Cluster and the Copenhagen Cleantech Cluster. At a recent ICN meeting, Colorado Clean Energy representatives presented a new project called the Global Commercialization Initiative designed to:
Link ICN members' commercialization efforts
Identify common commercialization goals among members
Link entrepreneurs and investors
Link major research universities with ICN members
Leverage unique research assets
The ICN members include Colorado Clean Energy Cluster; Research Triangle, North Carolina; ACLIMA, Bilbao Spain; SCION Incubators, Copenhagen; and Singapore Cleantech Incubator. For more information contact me at PGFjbGFzcz0=">bWZyZWVtYW5AZmNnb3YuY29t. Or visit the Colorado Clean Energy Cluster's website.
Proactive professional and community partnerships continue to strengthen our local economy and help diversify our supply chains, employment opportunities and innovative environment.
Thanks for subscribing to the Economic E-news. Please pass it on to others who might be interested.
Mike Freeman
Chief Financial Officer
City of Fort Collins
bWZyZWVtYW5AZmNnb3YuY29t
970.416.2259