Mike's intro:Register for Power Up Your Business!, Presented by Shop Fort Collins First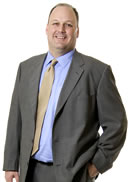 What are you doing Tuesday, June 21? I will be attending the Power Up Your Business! mini-conference, along with City Manager Darin Atteberry and Debra Benton, a nationally respected speaker and executive coach. I hope to see you there!
The Power Up Your Business mini conference is structured to give you the most bang for your buck and inspire you to make small or big changes in the way you do business. The event is Tuesday, June 21, from 7:15 -10 a.m., at the Fort Collins Marriott on Horsetooth and College. Register today.

Debra Benton , the event's keynote, is a best leadership practices speaker and executive coach. Benton's focus is to "help you work differently and be different at work; to take you from promise to prominence."
Her expertise has given her front-page coverage in the Wall Street Journal, USA Today, and made her a welcome guest on the Today Show, Good Morning America, and interviewed by Diane Sawyer on CBS. Conde Nast Portfolio magazine described Benton as one of the "top five coaches to have on speed dial". Client companies include: Novartis, GE, American Express, Dell, Inc, Kraft Foods, Time Warner, Pratt & Whitney.
Store owners, managers and even front line cashiers will all find information worth applying immediately. From real estate tips and trends, to merchandising and branding your company, the mini conference will give you and your staff amazing access to best practices and community resources.

Shop Fort Collins First: is a community initiative that encourages people to shop in Fort Collins first before leaving the community.
Power Up Your Business! June 21, 7:15-10 a.m. at the Fort Collins Marriott, 350 E. Horsetooth Rd. Registration fee is $15 at the Chamber of Commerce's website
View Event flyer for more information
Mike Freeman
Chief Financial Officer
City of Fort Collins
bWZyZWVtYW5AZmNnb3YuY29t
970.416.2259