Mikes Corner: Solar Incentive Program Being Evaluated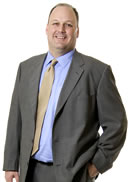 In 2009 and 2010, local renewable energy companies sponsored several educational seminars on a financing tool called Feed in Tariff or FIT. FITs incentivize the deployment of renewable energy, stimulate the market for renewable energy development and help communities meet energy targets (in the U.S. called Renewable Energy Standards or RPS) and other environmental goals.
FITs are currently being used widely in Europe, Asia and China and have directly stimulated the vast majority of renewable energy produced around the world, including:
Greater than 50% of wind worldwide
Greater than 75% of solar PV worldwide
Greater than 90% of farm biogas worldwide
In the spring of 2010, City of Fort Collins staff began evaluating the need and feasibility of using a similar tool to provide incentives for solar power in our market. Requests for large systems (e.g., the systems on Bohemian, Odell, and New Belgium) were emerging, but there were no incentives available beyond the Federal tax incentives to close the gap on the cost of these systems.
After meeting with a group of interested parties regarding the solar incentive concept, City staff presented an initial program overview to the City Council in February. With initial Council support to move forward, staff will now gather additional input prior to formal Council consideration this summer. Staff is gathering more information to further the conversation:
What is the economic impact of the program?
How does this program relate to ongoing energy efficiency/conservation programs?
Is this the best financial methodology, or are there other models in the market?
Paul Gipe, www.wind-works.org
Thanks for reading the e-newsletter, feel free to pass it along to others who might be interested.

Mike Freeman
Chief Financial Officer
City of Fort Collins
bWZyZWVtYW5AZmNnb3YuY29t
970.416.2259